With the data center SPAC market heating up, InterPrivate IV InfraTech Partners Inc has raised $250 million in an IPO on the Nasdaq.
The Special Purpose Acquisition Corporation essentially acts as a blank check business that can try to acquire any private company, taking them public without the usual IPO process.
Led by Microsoft and CyrusOne exec Kevin Timmons, InfraTech is eyeing up digital infrastructure businesses. It is backed by investment partner InterPrivate.
What is a Data Center REIT? Learn about how these investment companies work here
Because IPOs require too much time and scrutiny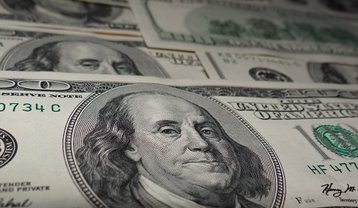 Also co-founding the SPAC are board members Gary Wojtaszek and Peter Gross. Wojtaszek ran data center firm CyrusOne for just under nine years, but left after profits declined and 12 percent of its staff were laid off.
Gross was founder and CEO of data center consultancy EYP Mission Critical, which was acquired by HP in 2007. He then led the mission critical systems group at fuel cells company Bloom Energy. Gross is currently managing partner at PMG Associates.
Also on the board are American Tower Corporation cofounder James Eisenstein, and Barracuda Networks cofounder Michael Person.
InfraTech plans to "focus on target companies with an enterprise value of $1 billion or more," and could seek multiple acquisitions.
SPACs have proved an increasingly popular way for businesses to go public without the regulatory hurdles and time investment required by the traditional route.
But the data center industry has been slower than many at embracing the trend, with one of the few examples being Vertiv's GS Acquisition Holdings SPAC listing last year.
But 2021 appears to be different, with this year already seeing Cyxtera go public through a SPAC controlled by investor Starboard Value, while Telecity's Michael Tobin is building his own SPAC.
Earlier this week, quantum computing company IonQ pulled off its own $2bn SPAC.