Updated: Critical digital infrastructure company Vertiv will become a publicly traded company through a merger with GS Acquisition Holdings Corp.
The company, which is expected to be valued at $5.3 billion, will continue to be run by CEO Rob Johnson. The transaction, which was predicted by rumors last week, is expected to close in the first quarter of 2020, with stock trading under the ticker symbol NYSE: VRT.
Reverse VRT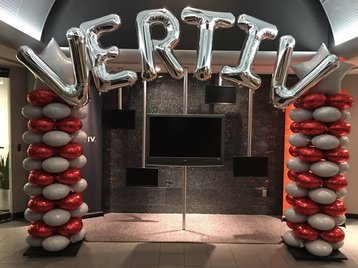 "Until it was acquired by Platinum about three years ago, Vertiv was part of Emerson's network power segment," said the deal's main sponsor, David M. Cote, ex-CEO of Honeywell, and head of GS Acquisition Holdings Corp in a webcast for investors. "I know that we can do so much more with it," praising Vertiv's strategic investments for long term goals.
"Much of the heavy lifting has been done," he said, pointing out that Vertiv operates in a market that has been "underappreciated historically," with fundamentals in place for long term growth: "Growth in data is the underlying secular trend driving the market for Vertiv's products, and it is hard to imagine the future without a lot more data - and that data has to reside somewhere." Alongside colocation, he predicted requirements for 5G and low latency would accelerate growth. "Hyperscale and the Edge will continue to contribute to the industry's growth."
Platinum Equity, which acquired Vertiv for $4 billion in cash in 2016, will own approximately 38 percent of the company once the deal goes through - subject to customary closing conditions.
The deal's sponsors, including Cote and affiliates of The Goldman Sachs Group, will own approximately five percent of Vertiv Holdings, and the approximately $705 million of cash held in GSAH's trust account. Additional investors have committed to participate in the transaction through a $1.239 billion private placement.
"As many of you will know, I was fortunate to be able to lead Honeywell for about sixteen years," said Cote in the webcast, which also announced that he would become executive chairman of Vertiv. Honeywell was successful, thanks to a focus on "people, profits and portfolio" he said, promising the same regime at Vertiv.
The funds will be used to pay $415 million cash consideration (subject to certain adjustments) to Vertiv stockholders, pay transaction expenses, and reduce Vertiv's existing indebtedness to up to 3.6x 2019 estimated pro forma Adjusted EBITDA. The remainder of the consideration payable to the stockholders of Vertiv will consist of shares of GSAH common stock.
The reverse merger will mean that Vertiv will be able to list on the stock exchange without going through an Initial Public Offering (IPO), a time consuming and expensive process, but one that subjects companies to greater levels of scrutiny.
Rob Johnson and David Fallon will continue as CEO and CFO of Vertiv. "This transaction enables us to accelerate our growth and innovation strategy and broaden our opportunities as we continue to focus on the ever-evolving needs of our customers," said Johnson. "Our partnership with David, who has a proven track record of driving operational improvements and shareholder value, will further enhance our trajectory as we look to capitalize on our strong foundation in a growing industry."
Cote added: "Platinum Equity, Rob Johnson and his team have done a tremendous job over the last several years positioning Vertiv for long-term success.
"The Company is exactly the asset we were looking for, with a great position in a good industry, products differentiated by technology, strong organic and inorganic growth potential, and opportunities for sustained improvements over time. Taken together, I am delighted with the near- and long-term prospects for Vertiv and the opportunity this represents for shareowners."