Indiana University will deploy a 5.9 petaflops Cray Shasta supercomputer, named Big Red 200 to celebrate the university's upcoming bicentennial.
The system will replace the Big Red II supercomputer, a Cray XK7 deployment dating back to 2013, and is expected to become fully operational on January 20, 2020.
Big and red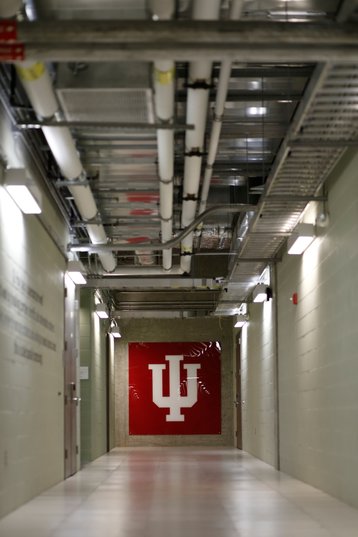 The $9.6m supercomputer will feature 2nd generation AMD Epyc processors, Nvidia V100 GPUs, Cray's Slingshot interconnect, and the Urika AI software suite.
It will be housed in the university's existing data center in Bloomington, a 90,000 square foot reinforced concrete bunker built in 2009. The data center is also home to the smaller Karst supercomputer, and an 'enterprise pod' for more standard administrative workloads.
"The new Cray Shasta system is a necessary addition to support Indiana University's future research endeavors in solving some of the most pressing challenges facing the people of Indiana and our world," Brad Wheeler, VP for IT and CIO at Indiana University, said.
"We've entered an age where AI is poised to transform the future of many industries - from healthcare to cybersecurity - and we're confident the latest technology from Cray will meet our needs for a computing infrastructure that will build on the promise of AI in Indiana."
Big Red 200 will be the first university supercomputer to use Shasta, Cray's new architecture that will be deployed in America's first two exascale supercomputers, Aurora and Frontier. It will also be used in NERSC's Perlmutter supercomputer, coming online next year.
"Big Red 200 is a shining example of how the same technology in our new Shasta supercomputer architecture that powers the world's largest exascale systems can be put to work in the University's data center to meet their research objective," Cray's CEO, Peter Ungaro, said.
The company is currently being acquired by HPE for $1.3bn, pending regulatory approval.