The East Tennessee State University in Johnson City, Tennessee is nearing completion on a new data center.
The $2.95 million construction is set to be ready by January 9, but equipment will be installed over 12 months to ensure university services are not disrupted during the transition. The data center, in the basement of a student residence hall, is being moved to avoid damage, from occasional water leaks from the dorms above.
Something in the water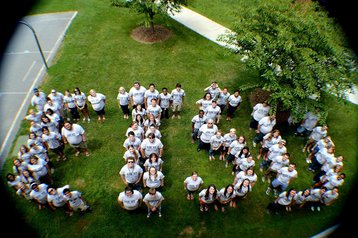 "It needs to be seamless so that we don't have any disruptions or interruptions," Bill Rasnick, associate vice president for facilities management, planning and construction at ETSU, told Johnson City Press.
"It's not like a lot of building projects where you just move in a week or two."
The university, the fourth largest in the state, currently runs its digital operations in the basement of Lucille Clement Hall. But the space was vulnerable to water leaks from the hall of residence above, so the University decided to move the faciity, after equipment was damaged. 
"Obviously, water in the data center is not a good thing," Rasnick added.
While the current facility was retrofitted to be a small data center, the new 5,000 sq ft building was designed to be one, ETSU's CISO Andrea Di Fabio told Johnson City Press.
"We now have a purposefully built location to host our equipment," he said.
There may perhaps be another reason for the move from Lucille Clement Hall - it is supposedly haunted. Many tell the tale of 'Marble Boy,' the ghost of a janitor's son who chased his marbles down an elevator shaft to his death, or so the story goes. 
Now, residents report strange noises akin to marbles being played in the halls of residence.
"Ever since, students have heard what sounds like marbles rolling above their rooms," writes Christopher Kiernan Coleman in the book Ghosts and Haunts of Tennessee.
Another apparition some have noted is Sink Girl, who allegedly has flooded rooms by turning faucets on full when no one is there. It is not known if she wanted the data center moved.