INAP has filed for bankruptcy again.
The company announced the voluntary Chapter 11 filing this week as part of a debt restructuring announcement.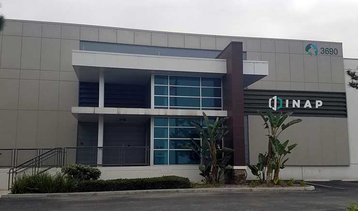 "To effectuate a swift and efficient restructuring, INAP has voluntarily filed petitions under Chapter 11 of the US Bankruptcy Code in the US Bankruptcy Court for the District of Delaware," the company said. "This action will enable INAP to reduce debt and certain other obligations, while also enhancing liquidity to drive investment in the growth of its cloud business for the benefit of its customers, employees, and other stakeholders."
INAP said it expects to complete the process within two to three months and promised "no disruption" to its existing cloud customers.
"With a balance sheet that is stronger than ever, INAP is ready to go on offense. Customers can continue to rely on us as they always have while we complete our recapitalization process and take comfort that this action will enable us to invest in enhancing every aspect of our service offerings, making us the right choice today, tomorrow, and into the future," said Michael Sicoli, INAP president and CEO. "We appreciate the strong support of our investors and their belief in this business, especially its potential for growth."
The company said it would be evolving into a 'stand-alone cloud business'. Through the restructuring of its finances, INAP has reduced its debt by more than 80 percent and 'significantly enhanced' its liquidity.
INAP previously offered services in more than 1 million square feet of data centers across dozens of locations. The company now only shows bare metal offerings on its website from eight locations: Secaucus, New Jersey; Dallas, Texas; Santa Clara, California; Chicago, Illinois; Phoenix, Arizona; Amsterdam, the Netherlands; London, UK; and Singapore.
In March 2020, it filed for bankruptcy, before restructuring and emerging with then-CFO Scioli promoted to CEO.
INAP Japan was excluded from the 2020 bankruptcy, along with other non-US subsidiaries including iWeb in Canada. iWeb has since been sold to Leaseweb.
The company sold its network business to network service provider Unitas Global and became a Unitas customer in May 2022. It also sold nine data centers to Evocative in September 2022.
According to the Chapter 11 filing documents, INAP owes more than $127 million to investment firm Wilmington Trust, $7.7 million to Digital Realty, more than $700,000 to Evocative (though this is disputed), and more than $300,000 each to Unitas and Dell.
The company reportedly has around $20 million cash on hand.