Hosting and cloud company Leaseweb has acquired Canadian hosting firm iWeb.
Founded in 1996 as Formatek, iWeb offers dedicated servers and cloud hosting from its three Montréal-based data centers in Quebec. Terms of the deal were not disclosed.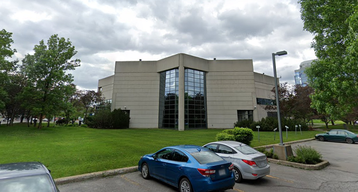 "We have followed the development of iWeb with great interest for a number of years, and as a business with very similar DNA to our own, we know they will bring a wide range of complementary services and skills to our presence in Canada," said Con Zwinkels, CEO at Leaseweb Global. "They live and breathe hosting, have a deep understanding of the requirements of Canadian customers, and we're delighted to welcome them to the Leaseweb team."
Founded in 1997, Leaseweb offers a number of hosting services, leasing space in 20 data centers in locations across Europe, Asia, Australia, and North America.
"Today is a very exciting day for iWeb employees, customers and partners. We are joining a team that is focused on product, growth and customer experience," added iWeb CEO Roberto Montesi. "We have long admired Leaseweb as a competitor. Now, as colleagues, we look forward to deploying new offerings quickly in our Montreal location to match the Leaseweb portfolio. This is an exciting state in our journey and ensures that Canada becomes a huge part of the future Leaseweb success story."
INAP bought iWeb in 2013 for $145 million. Last year INAP entered then exited bankruptcy.