INAP has announced a second expansion to its main Los Angeles data center that will add 1.8MW to the facility's power capacity.
Phase one of the expansion added 12,000 square feet and a 2.5 MW transformer to the 101,000 sq ft (9,400 sqm) to its flagship facility in Redondo Beach, California. When the second phase is complete, total power capacity will rise from 1.4MW to 3.2MW.
Built in 2012, Virginia-based INAP started phase one of the expansion in June 2019 to accommodate the growth of several key customer and meet wider demand in the LA market. The company expects to finish phase two by the end of March.
INAP leaves bankruptcy behind to expand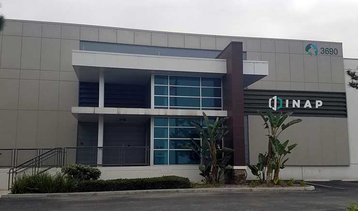 "The ability to invest in our customers' growth and technology transformation is INAP's paramount consideration when planning and executing projects of this scale," said Mike Higgins, senior vice president of operations at INAP. "Given the immense challenges posed by the pandemic, we're thrilled by the superb performance of our data center operations team, who've kept the expansion on schedule, all while operating a high-traffic, live facility under stringent health and safety protocols."
INAP claims that once finished, the facility will feature a power usage effectiveness (PUE) of 1.4. The Uptime Institute reports that average PUE ratio for a data center in 2020 is 1.58, with most new facilities around the 1.4 range. The company says it cools the data center with air-side economizers which use outside air in order to reduce the energy burden of HVAC systems.
Operating in 21 markets globally, INAP offers colocation, managed cloud hosting and network services across more than 1 million square feet of data centers. The company filed for bankruptcy in March 2020 before restructuring and appointed CFO Michael Sicoli as its new CEO.