The state of Illinois will spend $80.5 million to rebuild its Central Computing Facility in the City of Springfield.
The Illinois Capital Development Board has selected Exp U.S. Services, Incorporated as the preferred architectural design firm for the new data center.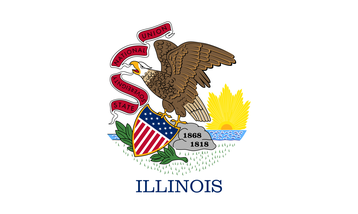 "Elements of this project will include the construction of a Tier III Central Computer Facility, which will be located in the Springfield area," said Capital Development Board executive director Jim Underwood.
"The CBD looks forward to working with Exp U.S. Services due to their experience and expertise with similar building type and use."
Exp U.S. Services has also been involved in the development of Coresite's NY2 and VA2 colo facilities, as well as the Wayne State University data center.
"As we plan for the future, a secure and modern data center is essential to accommodating rapidly evolving technology to meet the needs of state agencies," said Jennifer Ricker, Acting Secretary for the Department of Innovation & Technology, the agency set to be in charge of running the data center.
The facility was funded as part of the Rebuild Illinois capital plan, a $45bn investment effort that is paid for via debt, doubling the motor fuel tax, increases on cigarette taxes, more casinos, and legalized sports betting.
"Illinois is a global leader when it comes to technology and innovation, with world-class universities educating talented students to fill the jobs of tomorrow," said Governor JB Pritzker.
"This new computing facility will further strengthen our state's standing as a technology powerhouse by providing the Department of Innovation & Technology with a cutting-edge computing facility that will allow the state's infrastructure to continue modernizing and evolving."