IBM is to install a quantum computer at its facility in Quebec, Canada.
The Government of Quebec and IBM today announced plans for a new partnership. Under the agreement, the two parties will launch the Quebec-IBM Discovery Accelerator to explore new projects, collaborations, and skills-building initiatives in areas of research such as energy, life sciences, and sustainability.
As part of the deal, an IBM Quantum System One will be deployed at IBM's Bromont facility for the use of the Government of Quebec and its partners.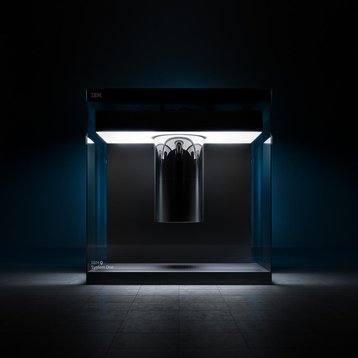 "Quebec's potential to innovate in high technology and be a leader in the economy of the future is immense. We have world-class universities, creative entrepreneurs, and talented workers. The dedicated IBM quantum computer will pave the way for us to make incredible progress in areas such as artificial intelligence and modeling. Quantum science is the future of computing. With our innovation zone, we're positioning ourselves at the forefront of this future," said François Legault, Premier of Quebec.
IBM said it will provide software technologies such as the Generative Modeling Toolkit for Science and RoboRXN to speed up research and expedite development in the life sciences including genomics and drug design.
Dr. Darío Gil, SVP and Director of Research, IBM, said: "The Quebec-IBM Discovery Accelerator is further proof of our commitment to building open communities of innovation to tackle the big problems of our time through a combination of quantum computing, AI, and high-performance computing, all integrated through the hybrid cloud"
"This new Discovery Accelerator, along with our work in semiconductor packaging, will bring to bear the full scope of IBM's groundbreaking technology to Quebec's world-class scientific and industrial communities. We are proud to be working with the Government of Quebec, as well as private sector and academic partners, to take innovation in Quebec to the next level," he added
IBM's Bromont site includes a semiconductor plant that opened in 1972. According to Reuters, the company will install the new quantum system in 2023.
First announced in 2019, the System One is enclosed in a nine-foot sealed cube, made of half-inch thick borosilicate glass to contain the required super-cold temperatures. In March 2021, the company announced it would install its first private sector on-premises quantum computer in the US at the Cleveland Clinic medical center.
The following June, IBM delivered its first quantum computer in Europe to the Fraunhofer-Gesellschaft outside Stuttgart, Germany. It has partnered with the University of Tokyo to launch another quantum computer at IBM facilities in Japan, and Yonsei University in South Korea plans to install a Quantum System One at the Songdo International Campus by 2023.
Prior to installing on-premise systems, IBM was allowing companies to access more than 20 quantum systems mostly located at its New York premises through a cloud-based web portal. The company said 150 organizations currently have access to its quantum fleet via the cloud.
IBM's largest quantum computer is currently capable of containing 65 qubits, but the company recently unveiled the 127-qubit Eagle quantum processor and said that it would soon launch the Quantum System Two.