IBM is to install its first private sector on-premises quantum computer in the US at a Cleveland medical center.
The IBM Quantum System One will be located on Cleveland Clinic's campus in Cleveland, Ohio.
The move comes as part of a 10-year partnership to establish a joint research center with the aim of advancing the pace of discovery in healthcare and life sciences through the use of high-performance computing on the hybrid cloud, AI, and quantum computing.
Register here for our upcoming virtual conference on energy system integration for data centers: DCD>Grid Scale
Quantum computers go on-premise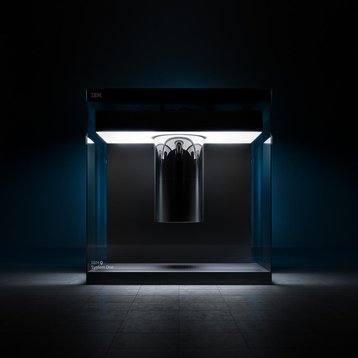 "Through this innovative collaboration, we have a unique opportunity to bring the future to life," said Tom Mihaljevic, M.D., CEO and President of Cleveland Clinic. "These new computing technologies can help revolutionize discovery in the life sciences. The Discovery Accelerator will enable our renowned teams to build a forward-looking digital infrastructure and help transform medicine, while training the workforce of the future and potentially growing our economy."
In addition to an on-premises quantum system, Cleveland Clinic will also have access to IBM's fleet of currently more than 20 quantum systems, accessible via the cloud. The new Discovery Accelerator center will conduct research in the fields of genomics, single cell transcriptomics, population health, clinical applications, and chemical and drug discovery.
As well as the System One, IBM said it hopes to unveil its first 1,000+ qubit quantum systems by 2023, and Cleveland Clinic is planned to be the site of the first private-sector on-premises deployment of the system.
"Our new collaboration with Cleveland Clinic will combine their world-renowned expertise in healthcare and life sciences with IBM's next-generation technologies to make scientific discovery faster, and the scope of that discovery larger than ever," said Arvind Krishna, chairman and CEO of IBM.
First announced in 2019, the System One is enclosed in a nine-foot sealed cube, made of half-inch thick borosilicate glass. Though it hasn't shared the specifications for this deployment, IBM says its largest quantum computer is currently capable of containing 65 qubits. The company plans to release its 127-qubit IBM Quantum Eagle processor sometime in 2021.
Founded in 1921, Cleveland Clinic is a nonprofit academic medical center. It includes a 173-acre main campus near downtown Cleveland, 19 hospitals, more than 220 outpatient facilities, and locations in across the US and globally. It has a 3MW, 263,000 sq ft data center in Brecksville, Ohio.