IBM has launched a new cloud region in Madrid, Spain. The company is also partnering with Borealis Data Center in Iceland.
Big Blue this week announced a new Madrid Multizone Cloud Region, comprised of three data centers located in Alcobendas, Las Rozas, and Madrid city.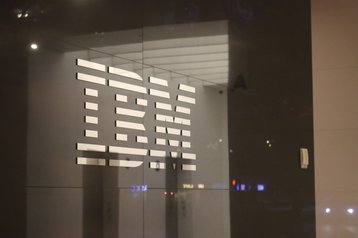 The new MZR in Spain will host more than 600 clients in Europe, including Spanish companies in highly regulated industries such as CaixaBank and Rural Servicios Informáticos (RSI).
IBM first announced plans for a Madrid region in September 2021, with CaixaBank set to be the first customer.
"In the era of AI and hybrid cloud, companies need to be able to create solutions and services that respond to customer demands under an umbrella of frictionless innovation, with the highest security standards and adapting to a changing regulatory framework," said Horacio Morell, president of IBM Spain, Portugal, Greece, and Israel. "With the opening of our Multizone Cloud Region, IBM is accelerating the digital transformation of Spanish and European companies, offering advanced hybrid cloud capabilities."
The IBM Multizone Cloud Region in Madrid is IBM's third in Europe, after Paris and Frankfurt. Each of the three data centers in the Madrid region represents an individual availability zone. In total, IBM says it operates 46 data centers across nine regions and 27 availability zones.
Google, Oracle, and AWS all launched Spanish cloud regions in 2022; the former two in Madrid, the latter in Aragon. 2023 has seen Oracle launch a second cloud region in Madrid under its sovereign cloud program. In 2020 Microsoft announced plans for a Spanish Azure region in Madrid in partnership with Telefónica, but hasn't shared a go-live date.
IBM partners with Borealis in Iceland
In Iceland, Borealis Data Center this week announced it will be offering companies cloud services in collaboration with IBM Denmark, allowing Danish companies to choose a cloud data center solution for storing and processing their data in Iceland.
"Iceland is a remarkable location when it comes to generating energy from 100 percent renewable sources. We have taken advantage of these conditions along with the consistently cool climate to create a uniquely sustainable data center," said Borealis Data Center CEO, Björn Brynjúlfsson.
"The new cloud collaboration with IBM Denmark enables us to expand our business further and we expect great interest from both local and global customers who opt for sustainable cloud services – based on our clean affordable energy."
Originally founded in 2014, Borealis was acquired by Etix Everywhere in 2018. French investment fund Vauban Infrastructure Partners then acquired a majority stake in Borealis Data Center in July 2021. The company currently runs three data centers across Iceland that rely on a mix of geothermal and hydroelectric energy, and said it will be ready to offer cloud services with IBM within a month.
"We know our customers care just as much about being environmentally responsible organizations as IBM does and it truly requires an open, collective effort to move towards a sustainable future. This is a good example of how we are working with Borealis to create sustainable cloud solutions for companies in Denmark, that enable clients to measure, visualize, and optimize the carbon footprint of their workloads running in the hybrid cloud, and make informed decisions to accelerate their sustainability paths," said Thomas Kovestad, general manager of IBM Denmark. 
Gregor Frimodt-Møller, CEO of IBM's cloud partner Anycloud, added: "Our focus is already on offering customers and partners sustainable cloud solutions and products. We think that there will be a growing demand for sustainable cloud choices as more and more companies realize this is an area where they can make a difference."