Hewlett Packard Enterprise (HPE) has expanded its connected cloud-to-Edge offering after acquiring Italian private cellular network technology provider Athonet.
The move will enable the firm to push forward its private 5G services, with Athonet being added to its GreenLake IT-as-a-service offering.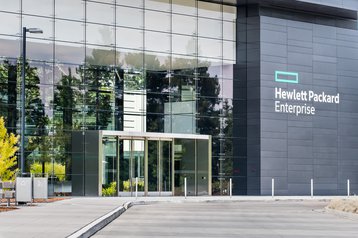 Financial terms of the deal weren't disclosed, but the transaction is expected to close at the beginning of the third quarter of HPE's 2023 fiscal year, subject to regulatory approvals and other customary closing conditions.
Vicenza-based Athonet provides software for 4G and 5G networks, and boasts over 400 customers across various industries including; mobile operators, hospitals, airports, transportation ports, utilities, government, and public safety organizations.
According to HPE, the incorporation of Athonet's technology will enable it to deliver private networking capabilities directly to enterprises as part of HPE's Aruba networking portfolio.
The company says it will also help communications service providers (CSPs) to quickly deploy private 5G networks for their customers.
It's seen as critical for enterprises that face challenges across large and remote sites, as private 5G provides improved coverage, reliability, and mobility across campus and industrial environments.
Analyst firm IDC forecasts that global private LTE/5G wireless infrastructure revenues will reach $8.3 billion by 2026, with another research group ABI Research tipping private cellular networks to reach almost $100bn by the end of the decade.
"Telco customers are looking for simpler ways to deploy private 5G networks to meet growing customer expectations at the connected Edge," said Tom Craig, global vice president, and general manager, communications technology group, at HPE.
"At the same time, enterprise customers are demanding a customized 5G experience with low-latency, segregated resources, extended range, and security across campus and industrial environments that complement their existing wireless networks. With the acquisition of Athonet, HPE now has one of the most complete private 5G and WiFi portfolios for CSP and enterprise customers – and we will offer it as a service through HPE GreenLake."
A host of companies have beat the drum about their private 5G offerings in recent times, including the likes of Amazon, Nokia, and just this week, US company Cox Communications.