Cox Communications has partnered with Intel and Future Technologies to design and deploy end-to-end managed private network solutions for public and private sector commercial customers.
This collaboration will combine Intel's cloud-to-Edge solutions, Future Technologies' segment expertise, and system integration experience, plus Cox's Edge infrastructure, which includes fiber assets.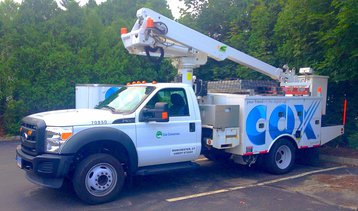 The Atlanta-based company launched Cox Private Networks last year, with the service providing LTE/5G and fixed wireless access.
"The combined knowledge and expertise created by this new relationship will help us solve the biggest operational challenges with end-to-end network solutions, accelerate the journey of digital transformation and provide a better experience for employees, customers, and visitors," said Jeff Breaux, executive vice president of Cox Business.
Cox noted that one of its earliest private network deployments came last year, as part of an early smart park pilot with the city of Las Vegas, with that particular project utilizing LTE and millimeter wave spectrum, transporting high-resolution data for insights on park usage, vehicle volumes, and facility health.
The company confirmed it's also installing an additional private that covers eight city blocks in Downtown Las Vegas' Fremont District to provide real-time insights around security, parking, noise levels, air quality, and pedestrian counting.
The firm noted it used the Citizens Broadband Radio Service (CBRS) spectrum to build a private wireless network extension to connect low-income Mesa Public Schools students at home, increasing digital equity in the district.
A number of companies have launched private networks in recent times, with Nokia and Kyndryl recently extending a deal to work on private 5G networks.
Last month, Cox launched its new mobile phone service, Cox Mobile, with the service available across the US. Cox also provides digital cable television, telecoms, and home automation services.
Cox also launched Edge locations across a number of US states, including Arkansas, Florida, Nebraska, and Virginia last year.