Nokia has extended its private 5G partnership with IT infrastructure firm Kyndryl for an additional three years.
The two companies announced the extension in a joint statement, noting that the pair will focus on developing and delivering LTE, 5G private wireless services, and Industry 4.0 solutions to customers worldwide.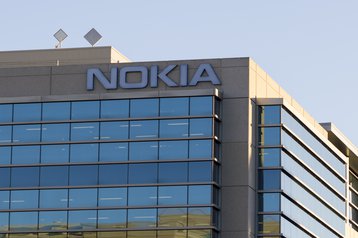 Nokia and Kyndryl first embarked on the partnership in February of last year.
The collaboration has so far proved to be a successful one, delivering more than 100 active engagements with global enterprises across 24 countries. 90 percent of these sit within the industrial manufacturing sector.
One of the biggest engagements from the duo's partnership has been at a Dow chemical lab plant in Freeport, Texas, where a private network has successfully been deployed with Edge computing.
The implementation of a private network at the site has aided the modernization of the Dow plant, as the advanced connectivity has increased worker safety and has enabled remote audio and video collaboration and real-time smart procedures.
"Our partnership with Nokia has been focused on co-innovating and co-creating for customers to digitally transform their workspaces and operations," said Paul Savill, global practice leader of network and Edge computing for Kyndryl.
"The success we have seen in deploying private wireless for customers like Dow over the past 12 months, along with the global expansion of our collaboration, is a testament to our belief that we can jointly help companies drive Industry 4.0 transformation across all industries with speed and scale."
To date, Nokia has deployed mission-critical networks to more than 2,600 leading enterprise customers in the transport, energy, manufacturing, webscale, and public sector segments around the globe.
The vendor has also grown its footprint to more than 560 private wireless customers worldwide.
In December, the company secured a contract to provide its 5G-ready equipment and private wireless connectivity to Paris' new metro network.
Kyndryl, a spin-off of IBM, serves thousands of enterprise customers across 60 countries. Earlier this month the firm signed a ten-year partnership with BT Group to help move the telco's critical applications, which can't be shut down, to the cloud.