HPE will build a huge supercomputer in Finland packed with AMD Epyc CPUs and Instinct GPUs.
The $160m LUMI system is expected to hit 550 petaflops of FP64 precision peak performance, or 375 petaflops of Linpack performance. Were it to launch today, it would be the world's second most powerful system, behind Fugaku, but by the time it launches in mid-2021 the US may have launched its first exascale supercomputer.
A big year for supercomputers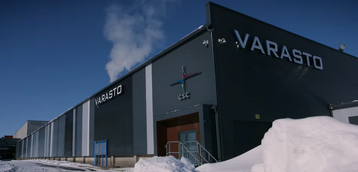 Set to be installed at CSC's data center in Kajaani, Finland, the supercomputer is funded under the European High Performance Computing (EuroHPC) joint-undertaking. While operations will be run out of Finland, the supercomputer's resources will be available to researchers across ten European countries
"Once operational in mid-2021, the LUMI supercomputer will be one of the most competitive and green supercomputers in the world," said Anders Dam Jensen, executive director of the EuroHPC Joint Undertaking.
"Such leadership-class system will support European researchers, industry and public sector, in better understanding and responding to complex challenges and transforming them into innovation opportunities in sectors like health, weather forecasting or urban and rural planning."
HPE will also build the Euro_I4TI supercomputer, a 15.2 petaflops system that will be the most powerful machine in the Czech Republic.
Both HPE Cray EX supercomputers will be manufactured out of the company's Kutná Hora factory in the Czech Republic, as it expands its European supply chain to include the new product line.
Over in the US, the EX line will be used in the country's three upcoming exascale systems - Aurora, Frontier, and El Capitan.