HPE will build a new $35 million supercomputer for the US National Center for Atmospheric Research.
The 19.87 peak petaflops system will be installed at NCAR's Wyoming Supercomputing Center later this year, for operation in 2022.
NCAR to study weather & evironmental phenomena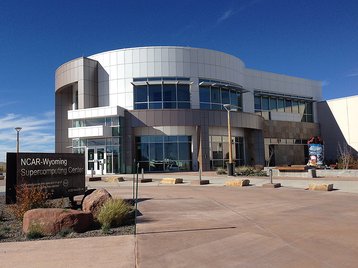 The HPE Cray EX supercomputer will feature 2nd and 3rd generation AMD Epyc CPUs, Nvidia's A100 GPUs, and the Cray ClusterStor E1000 storage system. The center's existing 'Cheyenne' supercomputer, a CPU-only 5.3 peak petaflops system, will continue to operate even after the new machine comes online.
"This new system, powered by HPE, is a major step forward in supercomputing power, providing the scientific community with the most cutting-edge technology to better understand the Earth system," said Anke Kamrath, director of the Computational and Information Systems Laboratory at NCAR.
"The resulting research will lead to new insights into potential threats ranging from severe weather and solar storms to climate change, helping to advance the knowledge needed for improved predictions that will strengthen society's resilience to potential disasters."
The system is expected to be used to research Earth phenomena, including simulating seasonal water supply, drought risk, and flooding. It will also be used to simulate wildfire risk, solar storms, and model the impact of climate change-exacerbated extreme weather conditions.
"We are inspired by leading R&D centers, such as the National Center of Atmospheric Research (NCAR), in their research efforts of applying high-performance computing to understanding earth systems, including severe weather events and wildfires, that lead to informed decisions in earth's keeping people safe and preserving ecosystems," said Bill Mannel, vice president and general manager, HPC, at HPE.
"We are honored to have been selected by NCAR to build its next-generation supercomputer that will tackle complex computational research for a range of geosciences while also making it easier for researchers to store and make that data accessible to help communities make smarter decisions."