Google still plans to build data centers in Saudi Arabia, as part of a cloud partnership with the nation and state-owned oil company Saudi Aramco.
The news is perhaps not a huge surprise, but comes after US businesses temporarily paused, or otherwise downplayed, relationships with the Saudi government, after agents from the country murdered writer Jamal Khashoggi.
No change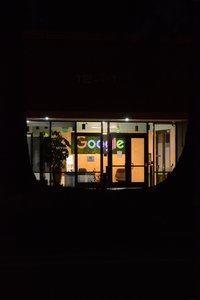 In a wide-ranging report on the quiet return of business to the nation, the New York Times confirmed that Google has not changed its plans.
In February last year, rumors swirled that the company was in talks to launch a joint venture with Saudi Aramco. The scale of such a partnership remains unclear, but in April 2018 Google confirmed it would open a cloud region in the country - after Saudi Crown Prince Mohammed bin Salman toured Silicon Valley, meeting with Google CEO Sundar Pichai, as well as Google co-founder Sergey Brin and Google's VP of technical infrastructure, Urs Hölzle, then-head of Google's cloud business, Diane Greene, and Google SVP Hiroshi Lockheimer, who heads Android, Chrome and other platforms.
The public tone of the relationship between US businesses and the Saudi state soon changed, however, even if the substance did not. In October, Washington Post columnist and US resident Jamal Khashoggi was murdered at the Saudi Arabian consulate in Istanbul.
After a period of confusion, Saudi officials eventually admitted the killing was premeditated, but denied that the Crown Prince knew about it. In November, the CIA claimed he had ordered it.
Around that time, then-Google Cloud CEO Diane Greene joined others in pulling out of Saudi Arabia's Future Investment Initiative Summit, also known as "Davos in the desert."
Dan Doctoroff, CEO of Alphabet company Sidewalk Labs, also dropped out of the advisory board for a $500 billion Saudi megacity project known as Neom.
This week, global market research company Ipsos noted that Google is the most influencial brand in Saudi Arabia.