SAP has brought Saudi Arabia's first cloud data center online in Riyadh, which will supply C-Suite services to government and enterprise customers.
The company was selected by the Saudi government to supply it with digital services as it launches Crown Prince Mohammed bin Salman's sweeping reform program, "Vision 2030," which strives to liberalize the country's conservative society and open up its its economy to new revenue flows, breaking with years of traditional rule under King Salman.
Surfing the wave of change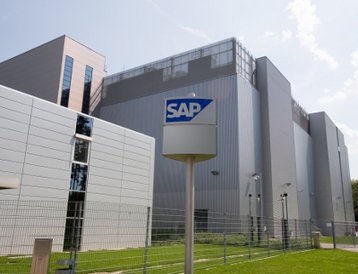 SAP's managing director for Saudi Arabia, Khaled Alsaleh, said the facility "is aimed at supporting the Kingdom's transformation into a leading digital economy, enabling young Saudi talent to innovate, and fostering the next generation of Saudi leaders."
In addition, SAP's public cloud services will be integrated into the planned Saudi Government Cloud, which will support the country's government services. 
The modernization of Saudi Arabia's infrastructure was inevitable: the country's oil reserves are thought to make up about a fifth of the world's supply and have long been the basis of its economic model, but the slump in prices has led leaders, and notably the 32 year-old Prince Mohammed bin Salman, to question its sole dependence on petroleum.
As part of the country's economic and social upheaval, the new heir to the throne has proposed the sale of shares in Saudi Aramco - the state's oil monopoly - as well as the opening of the economy to foreign investors, and increasing the number of Saudis in private employment - including women. 
The government-owned Public Investment Fund of Saudi Arabia has launched a series of investments which include support for infrastructure, technology, energy efficiency, and entertainment companies, as well as a fund to subsidize small and medium-size businesses.
On a recent tour of the United States, bin Salman met with current president Donald Trump, former presidents George W. Bush and George H.W. Bush, and leaders in the entertainment, media, and technology industries, including Rupert Murdoch, Jeff Bezos and Bill Gates to discuss his plans to modernize the Saudi Arabian economy and culture. 
The visit culminated in a series of agreements which include a partnership between Aramco and Raytheon to establish a national cyber security framework for the country; a memorandum of understanding between the Saudi Industrial Development Fund and J.P. Morgan Chase to facilitate industrial financing in Saudi Arabia, and a joint venture between Google's parent company, Alphabet, and Aramco, to collaborate on a technology hub and build multiple data centers in the country.  
Google recently confirmed that it would be launching a cloud region in the country, and AWS has launched talks with the Saudi government in view of doing the same.