Google plans to acquire a property in Beauharnois, Québec, and turn it into a CA$735 million (US$600m) data center.
At the same time as expanding in Canada, the company said that it would no longer plan to expand at a site in the Netherlands. It has one data center in Wieringermeerpolder, and previously said it would build three more.
Locals push back against both projects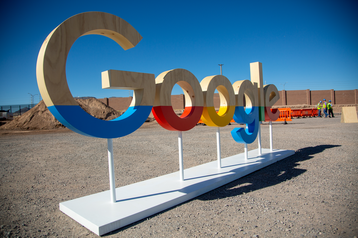 "I am very proud to announce today a future major project for the region. Here, in Beauharnois, once the proposed project commences, it is estimated to generate well-paid jobs, both during construction and in the operation of the future data center," Pierre Fitzgibbon, minister of economy and innovation, said.
"The growth of a company the scale of Google in Québec confirms our status as one of the world's most dynamic and greenest technology hubs."
The company expects the project to lead to about 300-500 temporary construction jobs and dozens of longer term jobs at the facility. Google often uses contractors to help run its data centers, who are paid a lower rate than full time Google employees, and not given the same benefits.
The 62.4 hectares Google is looking to acquire from Hydro-Québec is currently zoned as agricultural land. A similar portion of land nearby will be included in the agricultural zone and entrusted to the Fiducie agricole UPA-Fondaction, a Quebec trust focused on preserving the province's agricultural heritage.
"The adoption of a decree that allows a foreign multinational to get its hands on targeted land without going through the established process sets a deplorable and worrying precedent," Jérémie Letellier, head of the Union des Producteurs Agricoles du Québec for the Montérégie region, said in a statement.
"Preferring residential, commercial or industrial development to the nourishing vocation of our agricultural lands and bypassing the mechanisms in place to protect them will not ensure Quebec's food autonomy."
Over in the Netherlands, Google said in a statement that "there was first a four-building design, but these original plans have been changed some time ago, which is normal in this business."
A spokesperson added: "We decided we needed to rethink our plans based on emerging designs and technologies. There are no additional building plans for the region and there are no further announcements for extensions in the Netherlands."
But the company was keen to note that it was not ruling out ever building again in the country, where it has faced local opposition due to its lack of transparency and large energy usage.
With its existing site in Wieringermeer, Google leases the facility through a company owned by a Texas oil billionaire, reducing its tax bill. Based out of Luxembourg, William Harrison's Cathexis owns the land the site is on, rather than Google itself.