Data center construction continues to accelerate at a rapid pace globally. But while many projects get the green light with little objection, occasionally projects are faced with opposition from the local community.
While it might often only be a vocal minority, attempting to railroad through data center proposals without trying to engage with the local community could lead to larger and more organized resistance with the potential to kill a project before it can be realized.
In order to avoid facing Not In My Back Yard (NIMBY) opposition, data center firms need to understand and engage the location and surrounding community of any proposed site being looked at for construction.
This article appeared in Issue 40 of the DCD>Magazine. Subscribe for free today
Data center opposition is real, can sometimes kill projects
Though less noticeable or controversial than wind farms and cell towers, and less space-hogging than solar farms, data centers occasionally do face opposition.
"It's relatively rare [to see opposition]," says Chris Sumter, EVP of acquisitions at Prime Data Centers. "Most decisions on where to develop data centers are generally made within an understanding of not building near housing or schools and staying in more industrial or open land development sites."
NIMBYism can come in different forms, from different sources, for different reasons. A farmers' group has been appealing against a Microsoft data center in the Netherlands because they don't think the local agricultural sector can spare the land.
A proposed data center on an Illinois golf course has drawn the ire of locals due to the impact on the landscape. Protest groups were against a Google data center in Luxembourg because of the large energy draw a hyperscale facility would have in a relatively small country (accounting for 12 percent of the nation's power use).
A proposed floating data center in Ireland was opposed due to the large amounts of space the facility would take up in the dock and the impact that would have on other businesses in the area. Welsh data center provider Next Generation Data saw locals say its proposed three-story facility in Newport would damage the standard of life for residents.
Although the lure of local investment, tax receipts, and locals jobs often ensures data center proposals get the go-ahead, occasionally large-scale projects can be halted in their tracks in the face of particularly strong opposition. Apple's proposed data center in Galway, Ireland was met with fierce resistance including local protest gatherings, and environmental protesters eventually took the iPhone maker to the Supreme Court. After nearly five years in development, Apple canceled its plans and sold off the land in 2019.
In 2014 a proposed data center and cogeneration power plant on the University of Delaware's Science Technology & Advanced Research Campus saw strong opposition from the Newark Residents Against the Power Plant group, eventually leading the university to cancel the project. Data Center Knowledge called it the "Battle of Newark."
Sumter says Prime has experienced a small amount of resistance on some of its California projects where local concerned citizen groups have filed appeals with city planners to slow down a development over environmental concerns.
"These concerns are generally baseless and are a pre-cursor to a PLA or union labor agreement that is offered up in order to call off the opposition," he claimed. "This has been largely driven by the unions to ensure that all subcontractors on job sites are union-based contractors."
Developers building on industrial sites, or land and buildings which previously held large industrial facilities such as factories or power plants, are less likely to meet opposition as communities are accustomed to infrastructure and industrial development generally.
But building in areas not historically used to industrial facilities is more likely to cause uproar.
"Opposition to a development may typically come from those immediately bordering [the development], or those who have a particular issue," says Andrew Turner, associate director at communications firm Madano. "But you tend to find the opposition doesn't happen overnight. And large, mobilized, well-organized opposition is a result of either ignoring or not responding to early warning signs."
Covid and social media are changing outreach and opposition
The ever-increasing reach of social media, coupled with Covid-19, has meant data center firms have had to change how they engage with local communities It's also meant the stakeholder landscape and scope for opposition has changed.
"In the last year, we've seen that sense of community grow greater and ever stronger and ironically using the data that we're trying to build infrastructure to support," says Turner. "Social media means that opposition groups can move a lot faster. They can mobilize their networks and grow their reach and their numbers a lot quicker."
Social media also means the stakeholder landscapes are much bigger than they were previously. Companies are forced to change how they engage with many communities, especially now that Covid-19 has restricted in-person gatherings.
"It's not so much about dropping 100 flyers through local homes now. Influencers, stakeholders, and representatives of the community may not necessarily live just around the corner from the development site anymore."
"We've moved away from parish council meetings and village halls, to having to be more digital. But that has meant that some engagement is lost and we are working out how to ensure those that may choose not to engage digitally can get involved."
Online petitions are becoming increasingly popular in 2020-2021 because they are easy to set up and can easily drive attention and gather sign-ups, although they can often draw attention and resistance from special interest groups well beyond the local concern of the facility itself.
Turner adds that these special interest groups can often be very quick to mobilize opposition. In the UK, these could be social groups such as horse riders, night joggers, cyclists etc, and can be hard to account for when trying to understand local communities.
"They're already active, they're already together, and they may not choose to engage with traditional channels, they may not be a recognized group with the council and recognized Residents Association."
How to engage with locals on data center construction projects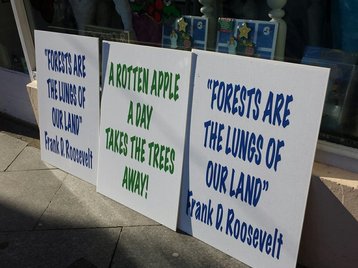 It's important for data center firms to understand the location and proposed site; its history and previous use, the community in the surrounding area and any connection to the proposed site, as well as political landscape that a developer seeking to enter. Having the right information and getting it to the right people can ensure that local communities accept, or at least don't resist, proposed data centers.
"If you're a new developer or an investor that wants to come into a community, you really need to take time to get to know that community to understand their priorities, their concerns," says Turner. "Work with that community to understand, engage, and be part of it rather than just being an imposition on it."
"Developers need to be authentic. People live there, they know the area and if you try and tell them that this is the right site and you haven't got the proper evidence to back it up, they'll see straight through it and you lose credibility."
Robert Thorogood, executive director at HDR|Hurley Palmer Flatt's data center division, says there may often be concerns around local environmental issues such as noise, power usage, water usage, and emissions, and it's important to understand and satisfy any such concerns that might arise around how you're planning to address them.
"If a data center has really large flues, for example, some people could be alarmed at seeing such large chimneys," he says.
"But explain the rationale behind them. When you do that, there's more tolerance. For those concerned with noise generation, we work closely with the local environmental officer and develop up a strategy and significant details showing how we won't lift the local background noise level.
"More and more planning authorities are becoming increasingly sensitive around the specification of data centers in terms of where the energy is coming from, particularly with regards to any local carbon offsetting commitments."
As well as noise, power, and pollution, aesthetics can be a common concern, so be conscious of how a data center might impact its surroundings and be willing to offer concessions around facades, landscaping, and tree planting.
Turner thinks it's important to pitch data centers as a new form of utility; on par with the likes of power lines and gas pipes as an essential part of today's world that people just have to accept.
"We need the Internet in our day-to-day lives, and we need to accept that there is associated infrastructure," he says. "Being data-hungry, going paper-free, streaming something to watch, finding something to buy, all has an associated impact.
"Developers need to take communities on that journey. The need case for data centers is very strong, but there's a lot of work still to do around getting people to understand it."
Secrecy and speed doesn't help the cause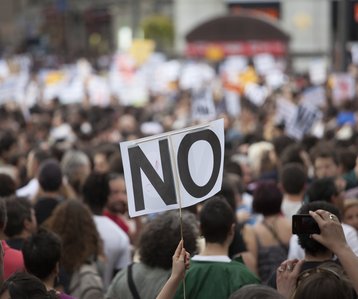 Data center companies often use subsidiaries to hide their involvement in projects. Facebook has used companies such as Greater Kudu LLC, Raven Northbrook LLC, Starbelt LLC, and Stadion LLC. Google has previously used Jasmine Development LLC, Fireball Group LLC and Montauk Innovations LLC. Amazon recently used Willow Developments LLC to hide its involvement in developing the Didcot A Power Station, in Oxfordshire, UK.
HDR|Hurley Palmer Flatt's Thorogood says this could be for commercial reasons that might impact the cost of land or construction, for example. But this can come at a risk. Challenges can arise when developers try and do things quietly or secretly, as the community feels like it is being intentionally left out. It can also be hard to get away with, as people will always be interested in new large-scale developments in their area.
"Flying under the radar can sometimes be a benefit. But if you come into problems, you'll get caught out," explains Turner. "If you turn up and you say, 'hello I'm looking to put this data center around the corner and the application's going in next Thursday' – and I have seen that done – the community will feel rushed and that there's no opportunity to influence the development."
While some companies might be willing to gamble on operating quickly and quietly, Turner says that doesn't excuse the need to come prepared in terms of understanding the heritage of the site or the potential benefits it can bring the community.
"You can go under the radar, but have that compelling story. That is where people have fallen down; in the process of not explaining the client and the end-user, the message hasn't been there too. That compelling narrative can absolutely still come through, regardless of who the applicant is."
Highlight the positives of a data center
Pointing out the positives of a data center can be critical in developing a support network for your projects. Emphasizing job creation, especially if building in an area where employment has suffered, is a simple way to gain support. Another example would be to highlight the bio-diversity net gain if the site includes plans for additional green space, or the energy benefits if there's a district heating element to the development.
"A lot of developers forget that," says Turner. "Not only are we providing data infrastructure for the wider community to do their shopping on, but fundamentally why it's a good thing for their community is often forgotten part of the development story."
"Some people will always oppose sites, but if you structure your communications and engagement and you're able to understand their priorities and their needs, you can work with the community to shape the proposals to form an acceptance."
Sometimes firms will do local outreach and help the community completely outside of the day-to-day running of data centers. Sabey recently provided a $15,000 grant to purchase Chrome tablet computers for the district's youngest early learners in Douglas County, Washington. Google has made similar donations of equipment.
Rennie Dalrymple, managing director at Concert, says on one data center development scheme, the company is working closely with Uxbridge College to see what the team can do in terms of technical qualifications such as BTECs and NVQs and help provide specialist skills to young people in the area.
"Emotions can snowball," adds Prime's Sumter. "Data center developers can do a better job at explaining the benefits that a data center can bring to a region and thereby guiding the narrative.
"Be prepared to discuss the good and diffuse the perception of big box, noisy and polluting sites. Be proactive to reach out to community leaders and neighborhood organizations and invite them in for discussions and show them the renderings and the data collected to demonstrate the care taken to ensure a well thought out low impact project."
"Don't be afraid to tell a compelling story," says Turner. "People care about their local area, wherever they live. They're looking for partners, for someone to come and genuinely add to their community.
"It might seem like an added or hidden cost or an ongoing burden, but forming partnerships in the community is the key to successful and sustainable development."