Google Cloud will work with the Pentagon's Defense Innovation Unit (DIU), to protect against, and respond to, cyber attacks.
The "seven-figure" contract was first reported by Axios, with Google Cloud VP of public sector Mike Daniels telling the publication that "multi-cloud is the future... This is now coming to the federal government as well."
Trying to repair a fractured relationship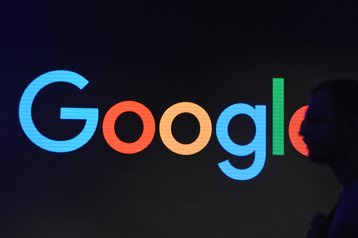 The cloud contract will help the DIU move to a zero trust environment, where access to systems is not defined simply by location, but by identity and behavior.
The multi-cloud solution will be built on Google Anthos, which means the DIU will be able to run web services and applications across Google Cloud, Amazon Web Services, and Microsoft Azure, but it will all be centrally managed from the Google Cloud Console.
The small win comes after a troubled history between Google and the US military. Despite former CEO Eric Schmidt chairing a board that advises the DoD about technology advances, Google employees have been less welcoming of becoming a part of the military-industrial complex.
After Gizmodo reported that Google was secretly working on 'Project Maven,' an AI system to analyze drone footage, employees at the wider company protested vociferously. Some senior AI researchers at the company quit, thousands signed an internal petition, and anti-warfare stickers appeared across Google campuses. The contract was quietly shelved.
Then came JEDI. The controversial single-award Joint Enterprise Defense Infrastructure contract, worth as much as $10bn over 10 years, is a long and ongoing saga pitting the world's most valuable companies, the world's largest military, and the President of the United States against each other. Currently, the contract has been awarded to Microsoft, but Amazon is fighting a bitter, aggressive battle to reverse that decision.
Google had also tried to compete for the huge contract, but once again faced fierce internal opposition. It ultimately dropped out of the competition, claiming that the contract went against its newly written AI Principles - while also admitting it didn't have all the certifications required. It also criticized the single-award nature of JEDI, something that it seems to still be taking pot-shots at, with press material around this most recent contract repeatedly referencing the value of multi-cloud deals.
It is not clear how Google plans to compete for future DoD contracts, although this latest contract news shows that it is not dropping military contracts altogether. The award comes just weeks after Google hired Josh Marcuse from the DoD's Defense Innovation Board - the one chaired by Schmidt.