Globe Telecom has completed the transfer of 750 telecom towers to Frontier Tower Associates Philippines for $171.3 million.
This sale is part of a wider strategy by Globe Telecom to sell 7,000 of its telecom towers in an effort to service debt.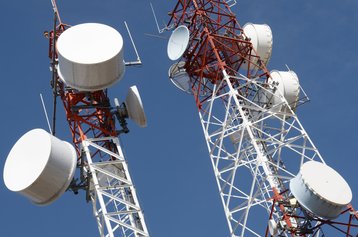 In a filing, Globe confirmed that it has so far completed the transfer of 2,251 out of the 7,000 towers, which has generated a total of $505.2 million for the company.
Frontier Towers Associates Philippines has now taken ownership of 1,550 towers out of 3,529 sites that it has agreed to acquire from Globe Telecom.
The agreement to sell these towers to Frontier Tower Associates Philippines, which is a unit of KKR-backed Pinnacle Towers, was part of plans to sell 5,709 cellular towers in a sale worth $1.28 billion with the remaining 2,180 being sold to a joint venture between electric power distribution company Manila Electric, and US fund Stonepeak.
However, in late September Globe agreed to sell a further 1,350 of its towers as part of a $340 million sale, and will lease them back from Phil-Tower Consortium.
In October, Miescor Infrastructure Development snapped up 701 towers from Globe, generating $142.4m for the company. These assets comprised 73 percent ground-based, and 27 percent rooftop sites.
Globe recently revealed that it has cut its CAPEX for 2023 by 30 percent to $1.9 million.
More in The Investment & Markets Channel