Three firms owned by Rittal's parent company Friedhelm Loh Group are to be merged into one service provider, enabling it to offer a full suite of Edge, IoT, and cloud solutions to manufacturers. German Edge Cloud, IoTOS, and iNNOVO Cloud will all be merged under the GEC name.
"Companies get a consolidated solution for heterogeneous cloud architectures and the corresponding process know-how from GEC – all from a single source without any vendor lock-in," said Sebastian Ritz, managing director of German Edge Cloud.
German Edge Cloud previously provided edge cloud data center solutions, iNNOVO Cloud offered services around cloud operations, and IoTOS was focused on integration. Post-merger, Friedhelm says that German Edge Cloud will be a full-service provider offering services ranging from consulting, to implementation, to the operation of software applications.
Friedhelm Loh makes big push for data sovereignty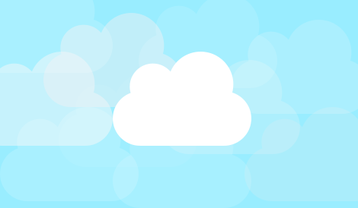 Friedhelm claims that customers in the manufacturing sector will gain efficiency advantages from GEC's edge cloud solutions, such as data analytics and data sovereignty, as well as cloud automation benefits for multi-cloud environments.
"GEC is filling an urgent need of manufacturing companies. Digitization and value creation through data is no longer a mere option, but rather a basic prerequisite in order to be fit for the future and internationally competitive," said Friedhelm Loh, owner and CEO of the Friedhelm Loh Group. "When they are networking via clouds, companies want to maintain full control over their data and protect their top asset: their expertise. German Edge Cloud offers turnkey solutions for this."
Friedhelm Loh Group is one of the founding members of GAIA-X, a new European cloud initiative where data protection, sovereignty, and portability are a core part of the architecture. First announced by ministers in France and Germany in 2019, the initiative aims to be a mix of services marketplace, standards, and certification body, offering a catalog of solutions from existing European vendors that meet the initiatives' requirements, rather than create a purpose-built AWS competitor.