French telecoms firm Iliad has secured €5 billion ($5.1bn) in credit funding.
The Iliad Group this week announced the placement of three lines of bank financing for a total amount of $5 billion with a pool of 23 leading international banks.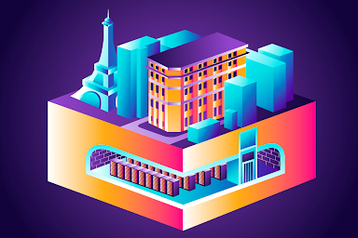 "This operation has enabled the Group to strengthen its financial structure, increase its liquidity and extend the average maturity of its debt. The significant liquidity available under the facilities will help support the Group's growth and development," the company said.
The funding is made up of a new €1 billion ($1bn) term loan; a new €2.5 billion ($2.56bn) facility with a maximum maturity of 2.5 years; and the refinancing of an existing $1.65 billion revolving credit line, with an increase to €2 billion ($2bn) and an extension of its maturity from 3 up to 7 years.
Nicolas Jaeger, Deputy CEO – Finance of the Iliad Group, said: "Demand for the operation was extremely high, once again demonstrating the strong support of our banking partners and their confidence in the continued execution of our Odyssey 2024 plan and in the Group's European development strategy."
Founded in 1990, Illiad owns a number of telecoms & fiber firms including Free, Iliad Italia, Play, UPC, as well as MSP Jaguar Network, which operates two data centers in Marseille and Lyon. It also owns French cloud & data center firm Scaleway, which owns data centers across France and offers cloud services from facilities in Warsaw and Amsterdam.
Formerly known as Online.net, Scaleway has been converting the 'Abri Lefebvre' fallout shelter into a data center over the last ten years. In September 2021, it announced the launch of a Paris Nuclear Shelter AZ in Paris, fr-par-3, based in the shelter.
The Iliad Group was assisted in putting in place this financing by BNP Paribas, Crédit Agricole Corporate and Investment Bank, Natixis CIB, and Société Générale acting as Global Coordinators; Bank of America, Commerzbank, Crédit Industriel et Commercial, J.P. Morgan, Helaba, SMBC, and UniCredit acting as Initial Arrangers; and Banco Sabadell, Banco Santander, Bank of China, Bayerische Landesbank, Caisse Régionale de Crédit Agricole de Paris et d'Ile de France, Crédit Lyonnais, Erste Group Bank, Goldman Sachs, La Banque Postale, MUFG, Raiffeisen Bank International, and Royal Bank of Canada acting as Additional Arrangers.