CyrusOne's former CEO and CTO have joined a new Special Purpose Acquisition Company (SPAC) that will be focused on digital infrastructure.
Gary Wojtaszek and Kevin Timmons, previously CyrusOne CEO and CTO respectively, are involved in one of three new InterPrivate-led 'blank check' projects, according to Bloomberg.
Wojtaszek stood down as CyrusOne CEO in February 2020 after nearly nine years, with Bruce Duncan taking the helm of the data center REIT. Timmons joined as CTO in 2011 and left in September 2020. Wojtaszek is listed as a board member for GDS, while Timmons is a member of the board for ODATA.
The month before Wojtaszek left, CyrusOne laid off 12 percent of its staff, claiming slowing demand and data center oversupply.
What is a Data Center REIT? Learn about how these investment companies work here
SPACs increasingly moving into digital infrastructure space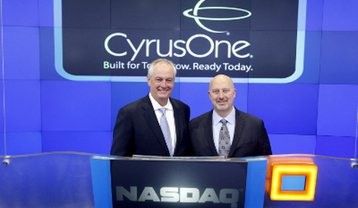 SPACs are shell companies that list on a stock exchange and then acquire or merge with an operating private company in order for that company to list on a quicker timeline than a standard IPO and avoid many of the usual processes involved in a float. While often led by financial experts, it is not uncommon to see SPAC leadership include expertise from the industry it is targeting.
The new digital infrastructure SPAC is one of three blank-check companies being put together by InterPrivate. The private equity firm is looking to raise at least $600 million for the new companies, which are reportedly to be called InterPrivate II, III, and IV. The other two will target technology and financial/fintech companies, per Bloomberg's anonymous source.
While SPACs are not a new concept, they have quickly become a hot trend in the investment world. According to SPAC Alpha, there were more than 240 SPAC IPOs raising $83.4 billion in 2020, more than the previous five years combined, and a little over 100 mergers (also known as a De-Spac). 2021 has already seen 134 SPAC IPOs.
Aside from Vertiv's 2019 IPO, the data center industry has largely avoided the SPAC trend, with adjacent companies in the solar, energy, and semiconductor space more likely to be targeted for such mergers. Power & Digital Infrastructure Acquisition recently filed to go public on the Nasdaq with the aim of raising $250 million to invest in energy and electrical grid companies serving data centers and other high-density energy consumers. A number of real estate firms including CBRE have recently begun funding SPAC IPOs.