Ford Motor Company will use Google as its preferred cloud provider.
The announcement is part of a much larger six-year partnership, which will also see the automaker use Android in its cars from 2023, preinstalled with Google Maps, Assistant, and Play.
Ford chooses its favorite cloud provider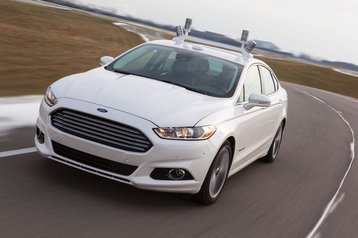 "With Google Cloud, Ford will digitally transform from the front office to the car to the manufacturing plant floor," Google Cloud CEO Thomas Kurian said.
"And there are a number of different applications, including modernizing product development, improving manufacturing and supply chain management, using computer vision AI for employee training, inspection of equipment on the assembly line and other applications."
The two companies will also try to find new ways to monetize Ford's growing data stockpile, with possible features like maintenance requests and trade-in alerts.
"At Ford, we've got world-class in-house data insights and analytics teams," David McClelland, Ford's VP for strategy and partnerships, said.
"We've recruited significant software expertise and we're making great progress in this area. And we're moving rapidly towards commercializing our new self-driving business. And with this news that [Thomas Kurian] and I are announcing today, we're turbocharging all of that."
The deal comes two weeks after General Motors said that it would use Azure as its preferred cloud provider, following Microsoft's $2bn investment in self-driving subsidiary Cruise.
Both Ford and GM will continue to use other cloud providers, and have their own colocation and HPC footprint.