Recently-founded Finnish real estate investment firm Hyperco has acquired its first data center - a facility in Helsinki, Finland.
The company announced this week it had acquired the property from TS-Yhtymä, a Finnish family office, at a total transaction value of over €35 million ($36.4m).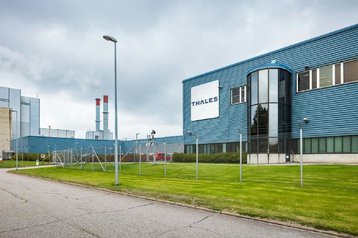 The property, located at Myllynkivenkuja 4 in Vantaa, has two long-term tenants: Equinix and Thales.
The industrial building, located next to a power plant, totals 16,900 square meters (181,900 sq ft) of leasable area, and has potential for a 6,500 sqm (70,000 sqft) extension.
Equinix offers colocation from the site, listing it as HE4 and offering 1,840sqm (19,805 sq ft) of colocation space across two floors.
Hyperco was formed less than a year ago, and this is its first acquisition. The company said that it plans to invest in both existing data centers as well as large build-to-suit developments in the next couple of years, both locally and in other Nordic countries.
A real estate credit fund managed by Morgan Stanley Investment Management provided senior financing for the transaction.
"We see plenty of potential for development at the property as it features valid industrial zoning, plenty of unused building rights, and excellent fiber and electricity connections. A 10-20MW data center could be developed on the site, and we are currently planning the extension", said Hyperco CEO, Timo Pohjanpalo. "We see plenty of exciting investment and development opportunities in Finland and the Nordics, particularly now, as power and land availability issues are constraining supply in other markets. Having committed and sophisticated blue-chip investors, now and in the future, support us in executing on these opportunities via hands-on work is important for us"
Hyperco was formed last year, and in June 2021 announced plans to invest €200 million ($243.4 million) in data centers in the Nordics. Hyperco's investors include NREP, one of the largest real estate funds in the Nordics; and Varma, one of Finland's largest pension funds.
Hyperco co-founders Aleksi Taipale, Timo Pohjanpalo, and Ville Vartiainen, were all previously at NREP.