Power cuts to factories in Chongqing have been extended until further notice, as China's grid struggles amid a record heatwave.
Electronic manufacturers in the municipality are impacted by the shutdown, but many have claimed they have shifted production elsewhere to compensate for the slowdown.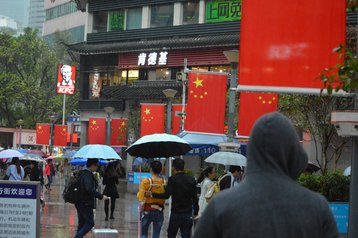 As homes and offices turn to air conditioning to deal with the worst heatwave in more than sixty years, authorities in neighboring Sichuan province ordered all factories to shut down from August 15 to August 20. This was then extended to the 24th, and is currently set for the 27th.
Chongqing's cuts are currently indefinite. Wildfires and consumer power cuts have left citizens using candlelight at night.
Apple suppliers like General Interface Solutions, Compal, and Foxconn have factories in the municipality. Notebook contract manufacturer Inventec also has a factory in Chongqing.
Another company with factories in the area is Quanta, which makes data center servers among other tech products.