The worst heatwave in at least sixty years is straining the grid in China, as homes and offices turn to air conditioning.
To stop uncontrolled blackouts, authorities in Sichuan province have ordered all factories to shut down for six days. The move will impact already fragile supply chains in industries that include semiconductors, lithium mining, and solar panels.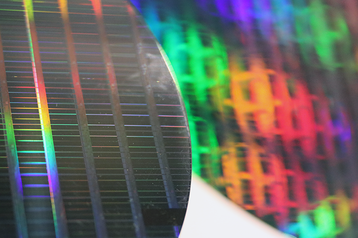 Texas Instruments, Intel, Onsemi, and Foxconn are among the semiconductor companies with factories in the province.
However, due to US-China tensions, the facilities primarily focus on older technologies. Last year, Intel hoped to expand its Chengdu facility to manufacture silicon wafers, but was "strongly discouraged" by the White House.
The Texas Instruments fab was launched in 2010 and develops 300mm wafers. It acquired another fab from UTAC Chengdu, which makes 200mm wafers.
Onsemi operates a fab in Leshan that was acquired from Motorola in 1999, which appears to focus on integrated circuit packaging.
Foxconn assembles Apple watches and computers in Sichuan, and appears to manufacture some semiconductor components there.
The impacts of the shutdowns are unclear. "The power cut will not have an adverse impact on the company's overall operating performance after assessment," electronic components producer BOE Technology Group told state media Global Times, which has a track record of spinning negative news in a positive light. BOE operates four semiconductor display production lines in the province.
One of the reasons semiconductor companies are drawn to the province is that it produces much of the world's polysilicon, a key component.
Tongwei, the world's largest polysilicon supplier, shut down its main factories due to the grid issues, which is expected to increase already high polysilicon prices. Sichuan is thought to be responsible for about a sixth of the total production of industrial silicon in China.
Polysilicon is also critical in the production of solar panels. Producers of those panels equally set up shop in Sichuan to be near to the supply, and are now temporarily shutting down, including Jinko Solar, GCL Tech, and Qingdao Gaoce Technology.
Sichuan is also a major lithium supplier, with production on hold. Factories run by Chinese lithium battery giant CATL have been impacted. The company supplies many in the electronics industry, including Tesla and Schneider Electric.
Other impacted sectors include automotive companies like Geely Auto, Toyota, and Great Wall Motors, as well as the fertilizer and chemicals industry.