Ethiopia has resumed the process of selling a 40 percent stake in its state-owned operator Ethio Telecom.
The process has also been opened up to international investment, notes Reuters, which signals a U-turn from the government, which stated in 2020 that only local companies can buy a stake in the business.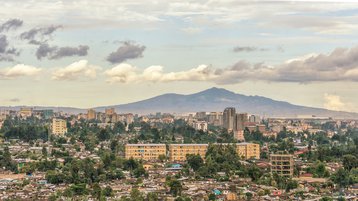 However, the Ethiopian government has recognized that the telecoms industry is critical to freeing up the country's economy, with Prime Minister Abiy Ahmed aiming to push digital transformation in Ethiopia.
The sale of a 40 percent stake in Ethio Telecom would ensure that the state still owns the majority of the operator.
Ethiopia is also reportedly considering plans to issue a second full-service telecoms license to a third mobile network operator.
"ECA now plans to resume the licensing process for a third license or the second new full-service nationwide telecommunications license," it said in a statement. A formal tender process for the license is due to take place by the middle to end of January 2023.
Earlier this year, Kenyan operator Safaricom launched mobile services in Ethiopia and become the first private investor in the country's telecoms market.
The telco marked the launch of Safaricom Ethiopia by switching mobile services on in the country's capital Addis Ababa last month. Its arrival in the market is expected to provide competition for Ethio, which according to Statista, has 54.3 million mobile subscribers, as of the 2020/21 financial year.
However, within a month of launch Safaricom Ethiopia has already hit 1 million mobile customers in the country as it seeks to eat into Ethio's dominant market share.
With a population of over 118 million people, Ethiopia has the potential to be one of the largest telecom markets in Africa.