Ericsson has partnered with Elisa for the deployment of its Standalone 5G network in Estonia.
The Swedish vendor confirmed the rollout of 5G SA will begin during spring 2023.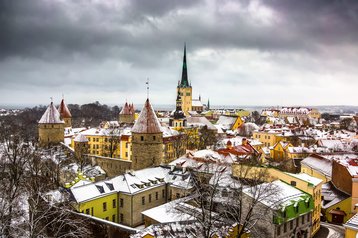 It's not the first time the two companies have worked together to provide Standalone 5G, with Finnish telco Elisa already providing these services in its home market, using Ericsson's 5G Core.
Ericsson is expecting to reach more than 50 percent with its 5G coverage in Estonia by the end of this year.
Toomas Polli, Head of Elisa's Technology Unit and the Member of Board, says the launch of 5G Standalone core solutions is the "logical next step," in order to provide services with ultra-reliable low latency and the highest level of security to its customers.
"Long-term collaboration between Ericsson and Elisa will focus on the migration of 5G standalone mobile technology to deliver the newest and most innovative solutions for residential and corporate segments to support the digitalization of society and industrial automation," added Polli.
The partnership between Ericsson and Elisa will see the expansion of the existing core network solutions that the vendor already supplies to Elisa, including the Ericsson Cloud Native Infrastructure solution, plus components of Ericsson's cloud-native dual-mode 5G Core solution.
Elsewhere, Italian fixed wireless access operator group OpNet says it has incorporated Ericsson's dual-mode 5G core technology to support its 5G Standalone (SA) FWA network. Comms Update also notes that the vendor is deploying RAN equipment as part of OpNet's 5G rollout.
Another Italian operator Telecom Italia (TIM) chose Ericsson as its partner to provide its 5G Core, with the introduction of the 5G core providing TIM with a transition towards 5G Standalone.