Ericsson has agreed to pay a $206 million fine after pleading guilty to violating the anti-bribery provisions of the Foreign Corrupt Practices Act.
The Swedish was slapped with a fine by the US Department of Justice, and agreed to pay the penalty late last week.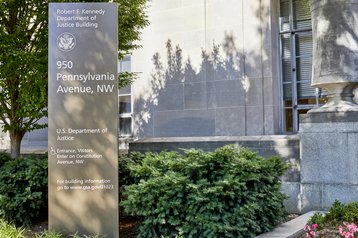 The fine relates to Ericsson violating a 2019 deal with US prosecutors that required the telecoms firm to properly disclose information on its activities in Iraq, China, and Djibouti.
It adds to the $520 million penalty that Ericsson had already paid in 2019, plus $540m to the Securities and Exchange Commission.
The US DoJ noted in a statement that the vendor had fallen short when disclosing activities after entering a deferred prosecution agreement (DPA) in 2019 to resolve an investigation into years of alleged corruption in China, Vietnam, Djibouti, Egypt, and Kuwait.
"When the department afforded Ericsson the opportunity to enter into a DPA to resolve an investigation into serious FCPA violations, the company agreed to comply with all provisions of that agreement," said Assistant Attorney General Kenneth A. Polite, Jr. of the Justice Department's criminal division.
"Instead of honoring that commitment, Ericsson repeatedly failed to fully cooperate and failed to disclose evidence and allegations of misconduct in breach of the agreement. As a result of these broken promises, Ericsson must plead guilty to two criminal offenses and pay an additional fine."
Ericsson CEO Börje Ekholm said that the case is now resolved.
"This allows us to focus on executing our strategy while driving continued cultural change across the company with integrity at the center of everything we do. This resolution is a stark reminder of the historical misconduct that led to the DPA. We have learned from that and we are on an important journey to transform our culture," said Ekholm, in a statement.
It's been a challenging time for the vendor in recent years, with the company aiming to shake off an ISIS scandal, after it admitted it may have paid the terror group.
An internal probe from 2019 found serious breaches of compliance rules in Iraq, including payments for transport routes to evade local customs.
This led hundreds of Americans who were the victims of terrorist attacks and hostage takings from 2005 to 2021, as well as the families of those killed by such attacks, to open lawsuits against the company last summer.
Acknowledging the Iraq scandal, Ericsson reiterated that its 2019 investigation 'did not conclude that Ericsson made or was responsible for any payments to any terrorist organization; and the company's significant further investigation over the course of 2022 has not altered this conclusion'.
Ericsson also recently announced plans to slash its workforce by 8,500 globally as part of cost-cutting measures.
During last week's Mobile World Congress event in Barcelona, Spain, Ericsson supported Orange with its Standalone 5G launch in Spain, and also announced a partnership with Swisscom and AWS to explore hybrid cloud opportunities on 5G core.