Orange has launched the first Spanish commercial Standalone 5G (SA 5G) network, with Ericsson providing its dual-mode 5G Core.
It's also Orange Group's first SA 5G launch, with the launch announced during Mobile World Congress in Barcelona, Spain.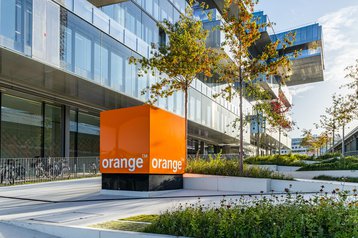 It follows an announcement from Orange midway through February that the SA 5G network would go live in Barcelona, Madrid, Valencia, and Sevilla. Ericsson has confirmed it has provided technical and project coordination to Orange.
On top of this, three Network Function Virtualization Infrastructure (NFVI) data centers with container capabilities have been built for the deployment of Ericsson's cloud-native dual-mode 5G Core solution.
Luisa Muñoz, head of cloud software & services at Ericsson Iberia, said: "We are proud of our collaboration with Orange Spain to deliver cutting-edge 5G Standalone technology to mobile users in Spain for the first time. The improved capabilities of the network will transform the user experience and are a major milestone in the evolution of Orange Spain's network offering."
As previously reported by DCD, more cities will receive the commercial SA 5G service in the coming months, with Orange branding the service 5G+.
Orange claims that the service exceeds 90 percent coverage across its four launch cities, while it's able to serve up to one million connections per square km, which is 100 times greater than the capacity of existing technologies.