Orange will become the first Spanish operator to launch 5G Standalone (SA) services in the country.
The carrier has branded the service as 5G+, with it to be rolled out to Madrid, Barcelona, Valencia, and Sevilla.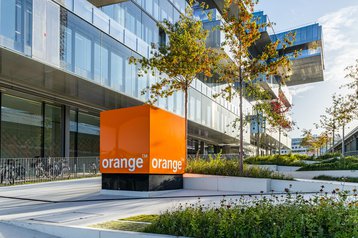 The coverage of this 5G+ service exceeds 90 percent in these four cities, the operator claims.
Orange says the service will provide improved indoor coverage due to the use of native next-generation bands, plus lower latency, security advantages, and longer battery life in devices.
There is no additional cost to use the service, though it can only be used with compatible devices.
The 5G+ service will be able to serve an increased number of connected devices, with up to one million connections per square km, which is 100 times greater than the capacity of existing technologies.
This technology will enable the use of network slicing for the first time, allowing Orange to create virtual 'slices' of the spectrum for its customers, which can be designed to their specific needs.
The operator's 5G SA network is powered by Ericsson, Nokia, and Oracle Communications, with the trio scooping 5G SA deals with the carrier last February.
Last month, Orange revealed that the CEO of its Spanish business, Jean-François Fallacher, has been appointed as CEO of its French business.
Ludovic Pech, the current chief financial officer of Orange Middle East & Africa, will replace Fallacher as CEO of Orange Spain.
In January, the company's Belgian business signed 15-year wholesale agreements for fixed network access with Telenet, providing both operators with access to each other's fixed networks.