Swisscom and Ericsson have partnered together on a Proof of Concept (PoC) trial that uses Ericsson's 5G's Core applications running on AWS.
It effectively means that Swisscom is leveraging Ericsson's 5G core for its customers in Switzerland.
Although only a PoC trial initially, more applications are expected to be added as the project progresses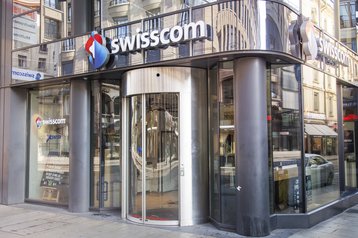 A press release from Ericsson notes that the PoC will explore use cases that benefit from particular areas of hybrid and public cloud, including the flexibility and elasticity it can offer to customers.
This includes looking at what it means for deployment efficiencies for certain use cases where capacity is not constantly needed, with AWS providing its service to offload Swisscom's private cloud, depending on traffic peaks.
"By bringing the Ericsson 5G Core onto AWS we will substantially change the way our networks will be built and operated," said Mark Düsener, executive vice president of mobile networks & services at Swisscom.
"The elasticity of the cloud in combination with a new magnitude in automatization will support us in delivering even better quality, more efficiently, over time."
It builds on the partnership between Swisscom and Ericsson, with the vendor providing its 5G kit to Swisscom and notably launching Europe's first commercial 5G service in Europe.
Swisscom has also built a strong partnership with AWS, selecting the company as its preferred public cloud provider for its enterprise IT.
Earlier this week, Ericsson revealed its part in supporting Orange's launch of its first-ever Standalone 5G (SA 5G) network in Spain. It's also the first commercial SA 5G launch in Spain.
Prior to MWC, the vendor revealed it will trim its workforce down by 8,500 globally.