Equinix has submitted plans for a large-scale extension to its SY5 data center in Sydney, Australia.
The data center and interconnection firm submitted plans to Sydney council this month to expand its current SY5 facility in Alexandria, central Sydney with an additional data center building that will connect directly with existing facilities and the nearby SY4 site.
According to submitted documents, the expansion will comprise a four-story data center and offices with gross floor area of 19,395 sqm (209,000 sq ft). The completed project is expected to provide approximately 9,000+ customer cabinets across the facility. This phase of development is estimated to cost AU$54 million (US$42m).
Register now for DCD's upcoming Virtual Asia-Pacific Conference
Sydney a growing data center hub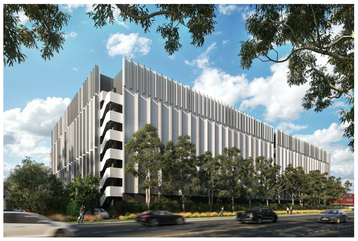 Phase one of SY5's development was started and completed in 2019. The facility – located adjacent to the company's SY4 data center – is the largest in Australia. The company currently has eight facilities in Sydney and 10 more across Australia in Perth, Melbourne, Adelaide, Canberra, and Brisbane.
Equinix is just one company looking to expand its presence in the Australian city. Last week real estate firm Cushman & Wakefield ranked Sydney third on a list of global data center markets, driven by "a year of major new development announcements and an ongoing transformation of much of Australia's government IT infrastructure."
In recent months DCI announced plans to build a 36MW, AU$400 million (US$332m) Sydney data center, while Digital Realty bought two 20-acre plots in Western Sydney with the potential for 250MW of IT capacity.