Digital Realty has bought two land parcels in Western Sydney totaling 162,000 sq m (1,743,753 sq ft).
The two plots are located in Erskine Park and Horsley Park. When finished, Digital expects the plots to support up to 250MW of IT capacity.
Digital Sydney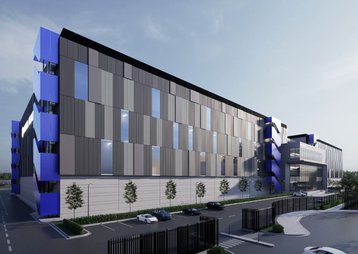 Digital's CEO A. William Stein said: "Sydney has always been a leading hub in developing and adapting to new data-led technologies, particularly through its position as a key economic center within the Asia Pacific region. This acquisition represents a key milestone on our global roadmap for PlatformDigital and will strengthen our ability to serve local and multinational enterprise customers in a key center of data exchange."
Matt Berzak, VP, portfolio management, APAC for Digital Realty, said: "The expansion in Australia is an exciting new development, providing further evidence of Digital Realty's capabilities in the technology sector and in response to increased demand for digitization from investors and enterprises. As the pandemic continues to drive more business around the world online, developing our PlatformDIGITAL offering is crucial to supporting businesses through their digital transformation journey."
Digital paid around $61m in October for the 20-acre plot in Horsley Park. It is unclear what the data center operator paid for the 20-acre parcel in Erskine Park, where it already has two operational facilities. Digital entered the Australian market in 2011 after buying a nine-acre plot in Erskine Park for $10.7m. The company owns and operates five facilities across Australia, in Sydney and Melbourne - totaling around 50MW.
Digital has several data center projects underway in the APAC region. In July, the company began building a second Hong Kong data center and in June, started developing a facility in Seoul, South Korea.