Equinix has acquired a plot of land in Chennai, India, as part of its 'expansion and growth strategy.'
The colocation firm announced this week that it has acquired a 5.5-acre parcel of land in the State Industries Promotion Corporation of Tamil Nadu Ltd (SIPCOT) IT Park.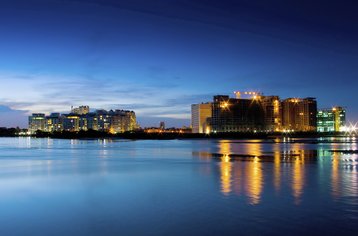 The company said it had spent $9 million to acquire the parcel of land in Chennai on a long-term leasehold basis.
Manoj Paul, managing director of Equinix India, said: "Many of our customers are keen to expand beyond Mumbai, and Chennai is often their next requested destination. Thanks to the Industries Department, Government of Tamil Nadu, SIPCOT, and Guidance Tamil Nadu for their support of Equinix's growth into Chennai. At Equinix we are focused on enabling digital business in the locations our customers' request."
Equinix entered the Indian market in 2020 after it acquired the Indian operations of GPX Global Systems, picking up two data centers in Mumbai for $161 million. The deal closed in 2021.
Digital Realty and Brookfield's BAM Digital Realty joint venture recently acquired 10 acres in Chennai for $30 million.