Brookfield Asset Management and Digital Realty's joint venture in India has acquired 10 acres of land in Chennai for a data center development.
India's Economic Times this week reported that the two companies have bought a land parcel in Chennai's Ambattur locality for more than Rs 230 crore (~$30.8m).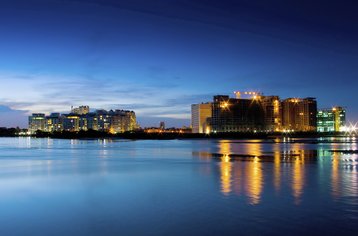 "It's a direct deal and does not involve any third-party transaction advisor. The joint platform has acquired the land parcel from an automobile forging manufacturing company," said one of the ET's unnamed sources.
The two companies formed a new joint venture in July 2021, known as BAM Digital Realty, to build and operate data centers in India. The companies said at the time the JV intended to acquire land parcels in "multiple Indian metros."
In August, Brookfield acquired a 30-acre land parcel in Navi Mumbai for Rs 600 crore ($81m) from real estate developer K Raheja Corp, and reportedly plans to build a data center on the site.
Both Iron Mountain and EdgeConneX have entered the Indian data center market through partnerships with local players; Iron Mountain has partnered with Web Werks, while EdgeConneX has formed a joint venture with Adani.
Digital Realty and Brookfield Infrastructure also both own Latin American data center firm Ascenty, which has more than 250MW of capacity across 30 facilities in operation or development in Brazil, Chile, and Mexico.