Element Critical and parent company Safanad Inc. have taken out a $71.5 million loan to upgrade and expand two data centers in Chicago, Illinois
The loan, from Annaly Capital Management, Inc.'s commercial real estate group and structured by Phillips Realty Capital, will be used to upgrade and expand two data center facilities in the Elk Grove Village area of Chicago, Illinois.
Feature: Why land in Chicago is seeing a bidding war between data centers and retail warehouses
Elk Grove facilities to get a face lift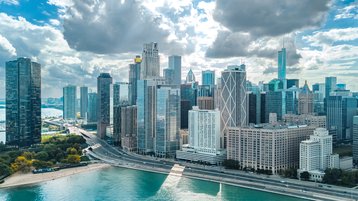 The two facilities, Chicago One and Two, were built in 1982 and acquired by Safanad in 2019 and operated by Element Critical. The two sites have nearly 200,000 square feet of usable floor space totaling 8MW of power, with potential to develop to 15MW.
The loan will support the company's growth and will be used for upgrades, efficiency enhancements, and continued expansion of critical white floor space.
This is the second such announcement Element Critical has made in recent years. In 2019 the company took on a $67 million refinancing of its Northern Virginia data center facility for upgrades.
The company bought Skybox Datacenter's Houston One facility in Dallas, Texas last month for an undisclosed fee, and now operates five data centers in total.