American colocation provider Element Critical (formerly known as Central Colo) has acquired two data centers in Wood Dale, a suburb of Chicago, totaling 195,000 square feet.
The price of the facilities has not been disclosed, but the company said it plans to invest another $40 million to upgrade and expand both properties.
"Element Critical is building a world-class data center platform and Chicago is the natural next step in our national expansion strategy," said Ken Parent, CEO of the company.
Element Critical has not publicized the name of the previous owner, but a quick online search reveals that both facilities used to be occupied by disaster recovery specialist Sungard Availability Services.
Growing through acquisition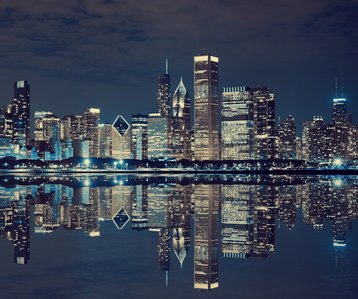 San Francisco-based Element Critical owns and operates data centers in some of the hottest digital infrastructure markets in the US, including Silicon Valley and Northern Virginia. It offers colocation, managed services and connectivity, with an emphasis of the needs of large to medium enterprise customers, including Fortune 100 companies.
The business was rebranded as Element Critical in 2017.
Its latest acquisition comprises two data centers codenamed CH1 (711 N Edgewood Ave) and CH2 (341 Haynes Dr), set approximately 1,000 feet apart.
Both are located 17 miles west of downtown Chicago and just two miles away from the O'Hare International airport.
The two facilities offer a total of 111,000 square feet of raised floor space and up to 15MW of power capacity. They feature direct fiber routes to the Chicago Mercantile Exchange and 350 East Cermak - one of the largest data centers in the world, and the city's primary carrier hotel.
In the middle of 2018, Element Critical said it plans to grow through acquisitions, purchasing multiple properties each year in "key primary and secondary markets" across the US, with an eye toward international expansion.