Video games publisher Electronic Arts has joined the growing list of companies looking to build a cloud gaming platform, where players will be able to stream video games with minimal hardware of their own.
Unlike video streaming, where some delays and buffering can be acceptable, video games require extremely low latency - in both directions. EA, publisher of video games such as the FIFA series, Battlefield, Need for Speed, Sims and more, believes that its Project Atlas will be able to overcome this challenge.
Atlas Streamed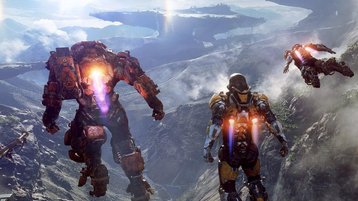 "When we talk about cloud gaming, we're referring to a game that resides on an EA server rather than on the gamer's PC or mobile device," EA CTO Ken Moss (no relation) said in a blog post.
"The gamer enters the game by installing a thin client that can access EA's servers where the games are running. We've been developing software that utilizes the cloud to remotely process and stream blockbuster, multiplayer HD games with the lowest possible latency, and also to unlock even more possibilities for dynamic social and cross-platform play."
It's a concept that is not new - OnLive started in 2003 with the aim of delivering cloud gaming from five colocation data centers, but ultimately declared bankruptcy in 2015. Its assets were acquired by Sony, which also spent $380 million on rival platform Gaikai to build PlayStation Now, a cloud gaming service. Earlier this month, Google teased plans to create a similar platform, while Microsoft announced it was working on xCloud, which consists of Xbox-filled server racks across its many data centers. Nvidia offers GeForce Now, while French cloud gaming start-up Blade runs its Shadow service from Equinix data centers.
Each of these approaches essentially connects a player with a single system on a single server. With Atlas, however, EA has taken a different tack. "Previously, any simulation or rendering of in-game action were either limited to the processing performance of the player's console or PC, or to a single server that interacted with your system. By harnessing the power of the cloud, players can tap into a network of many servers, dedicated to computing complex tasks, working in tandem with their own devices, to deliver things like hyper-realistic destruction within new HD games, that is virtually indistinguishable from real life — we're working to deploy that level of gaming immersion on every device."
He added: "The cloud distribution of engine services will free the game engine from the processing constraints of any single computing device, bringing more possibilities for deep personalization."
Moss also claimed that the company was exploring integrating artificial intelligence systems at a far greater level, and that it was building a cloud-based games development platform. "Project Atlas is designed to seamlessly converge EA's Frostbite game engine and game services as well as artificial intelligence — giving rise to a new game development platform, optimized for a cloud-enabled world," Moss said
How far along the company is in this goal is unclear, with Moss claiming some 1,000 employees are working on the project. Where the system will be deployed is also unclear, with job listings asking for "experience with Cloud providers AWS, Azure, Google."
Earlier this year, AWS technical evangelist Ian Massingham told DCD that "Electronic Arts is using machine learning for planning its own AWS EC2 capacity fleets so when they launch new games, they've got enough capacity ready."
It is fair to note, however, that game players are used to a level of service availability that would make an enterprise customer blush. At launch, games with online components are often unavailable, or suffer sporadic outages.
A perhaps more extreme case can be found in EA's own Sim City game that was released on PC in 2013. Despite being a mostly singleplayer experience, the publisher required players to have a persistent Internet connection to use the game. This rendered the title completely unplayable after EA's servers crashed for days, turning the launch into a disaster, with angry gamers leaving more than 1,000 one star reviews on Amazon.com.
A more recent example exists in Pokémon Go, the major mobile augmented reality hit that led to throngs of phone-wielding players to invade their nearest park. It also relied on online elements, which immediately struggled as the game became a genre-defining sensation. In a post mortem, developer Niantic explained that the game blew past provisioned capacity, with the team and Google Cloud employees left desperately trying to add resources to deal with the surge in traffic.