Brazilian data center firm Elea Digital has announced a sustainability-linked bond.
The Piemonte Holding-owned company this week announced a BRL 200 million (US$38.1m) green issuance. The money will be used towards reducing water usage in its operations and help it reach "ambitious" efficiency targets.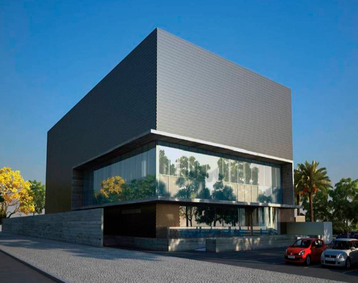 "Elea Digital will invest in more advanced and sustainable equipment that allows a more efficient use of water in the cooling process of its data centers while maintaining an efficient use of energy," the company said.
Elea reports that its current water consumption equates to 0.51 liters per KW/h of consumed energy. By 2026 and 2028, the company wants to reduce its Water Usage Efficiency (WUE) to 0.31 liters and 0.2 liters per KW/h, respectively.
"Today, Elea Digital takes the lead on the commitment to sustainability in the digital infrastructure sector in Brazil. We trust that other players may be inspired by our pioneer path," said Alessandro Lombardi, chairman of Elea Digital.
Bradesco BBI acted as Lead Coordinator and BTG and UBS/BB as Coordinators on the issuance. The companies claim it is the first such bond issuance by a data center operator in Latin America; while this may be true for bonds, a number of operators in the region including EdgeConneX and Nabiax have financing linked to sustainability goals.
"We are proud to be lead coordinator of the first sustainability-linked bond of Elea Digital which also is the first one in the data center industry. By committing to environmental and social targets, the company innovates and fosters sustainable practices in a relevant sector," said Rafael Garcia, head of fixed income at Bradesco BBI.
Founded by Piemonte Holding in 2019, Elea Digital operates seven data centers totaling around 10MW across Brazil in Porto Alegre (x2), Curitiba, Brasília (x2), Rio, and São Paulo.
Piemonte bought five data centers from struggling Brazilian telco Oi last year for R$367 million ($70 million) and folded them into Elea. The company then bought a 5,225 sqm (56,200 sq ft) data center in Rio de Janeiro from Brazilian media firm Globo in a sale-leaseback deal. In October 2022 it acquired a data center in Porto Alegre from TIM Brasil.
In October 2021, Goldman Sachs Asset Management invested an undisclosed amount in Elea.
Whether general-purpose sustainability-linked loans or project-specific green bonds, sustainability-linked financing is quickly becoming a common trend amongst data center and telco firms. The likes of Equinix, Verizon, Aligned, Telefónica, NTT, KPN, Baidu, Atos, Digital Realty, Flexential, EdgeConneX, and Nabiax have all raised new green-tied funds or converted existing debt to include interest rates tied to sustainability and ESG goals.