Goldman Sachs Asset Management has invested in Piemonte Holding's data center platform.
The Brazilian investment company announced this week that it has signed an agreement with the Private Credit business within Goldman Sachs Asset Management, which will take an equity investment Piemonte's Brazilian data center subsidiary Elea Digital.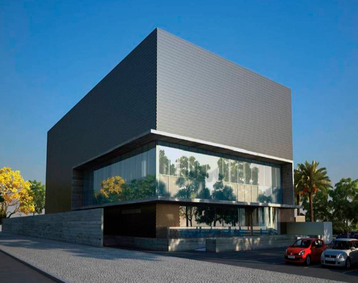 Details of the investment weren't shared, and the transaction remains subject to regulatory and other approvals, including that of the Brazilian antitrust authority (Cade).
Piemonte said the investment will allow the company to boost the standardization of its data centers and to further increase its geographical footprint around Latin America.
Founded by Piemonte Holding in 2019, Elea Digital operates five data centers totaling around 10MW across Brazil in Porto Alegre, Curitiba, Brasília, and São Paulo. Piemonte bought the five data centers from struggling Brazilian telco Oi earlier this year for R$367 million ($70 million) and folded into Elea.
The company also bought a 5,225 sqm (56,200 sq ft) data center in Rio de Janeiro from Brazilian media firm Globo in a sale-leaseback deal. Piemonte previously said it planned to invest $116 million into data centers in the second half of 2021.
A version of this story appeared on our Brazilian edition.