Equinix has announced $1.2 billion of "green bonds" to help it fund growth and sustainability developments in its data centers.
The offering will fund projects such green buildings, renewable energy, energy efficiency, sustainable water and wastewater management, waste management and clean transportation.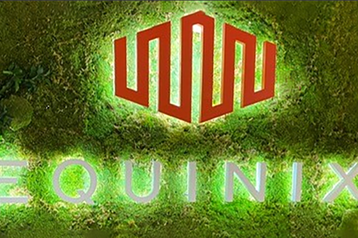 It takes Equinix's total green bonds to $4.9 billion
Halving emissions by 2030
Equinix has previously promised to halve its direct emissions by 2030, and use all renewable energy by that date. It has set science-based targets, which include halving its Scope 1 (direct) and Scope 2 (energy) emissions by that date, along with a promise to halve part of its Scope 3 (supply chain) emissions by then - however, the Scope 3 promise only extends to energy-related activity.
The company has a Green Finance Framework based on published Green Bond guidance. It can spend the money over the next two years, on existing and future green projects which are eligible under the guidelines.
Previous green bonds issued by Equinix went into various projects, including the Co-Innovation Facility (CIF) at its DC15 data center in Ashburn, VA, which will test and showcase technologies including fuel cells and liquid cooling, along with partners including Bloom Energy, ZutaCore, Virtual Power Systems, Natron, and others.
In February, Equinix opened MU4, a new data center in Aschheim near Munich, Germany, which apparently has a green façade and partially planted roof, paid for by green bonds. The next phase will have an Aquifer Thermal Energy Storage (ATES) system which enables stores and recovers thermal energy to improve cooling efficiency. MU4 will also have 100 percent renewable energy via a green power certificate from local supplier, Mainova.
Equinix says it is "exploring options" to provide waste heat from the MU4 data center to local consumers in future.
"We are proud that Equinix is now the fourth-largest issuer of green bonds globally," said Keith Taylor, Chief Financial Officer, Equinix.