BT Group's EE has kicked off the rollout of Ericsson's ultra-lightweight Antenna-Integrated Radio (AIR 3268) to more than 1,000 UK sites.
The deployment of Ericsson's Massive MIMO radio equipment across key UK sites speeds up EE's 5G deployment and modernizes the network infrastructure.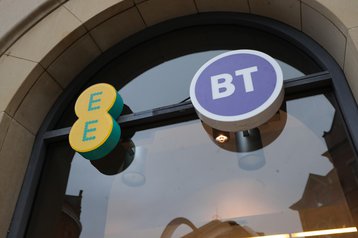 According to Ericsson, the latest AIR 3268 radios weigh 40 percent less than the previous generation of radio equipment, with the vendor claiming that it's the lightest and smallest Massive MIMO radio in the industry.
This radio operates within EE's 3.4GHz and upper 3.6GHz spectrum bands, and is expected to provide improved capacity, coverage, speed, and mobile experience for customers, says Ericsson.
Ericsson has developed the radio as part of a collaboration with BT Group, the parent company of EE, to address 5G challenges. The radio weighs 12kg, offers an output of 200W, and features 32 transceivers and passive cooling.
EE's first deployments of this new radio will be at sites in London, UK, with further sites in Manchester, Leeds, Edinburgh, and Belfast to follow this year.
"We've already made significant progress in making EE a more efficient network, delivering vast quantities of additional data without equivalent energy increases," said BT Group chief networks officer Greg McCall.
McCall adds that the partnership with Ericsson will enable EE to speed up its 5G deployment, and in a more sustainable way, with the new technology less constrained by building regulations or planning laws, as older technology would have required an increase in mast height or load bearing.
"This is a great step forward for the deployment of 5G in the UK and gives a much-needed boost in both 5G coverage and mid-band performance," added Ericsson UK and Ireland CTO networks and managed services Björn Odenhammar.
"Together we are not only leading the delivery of next-generation connectivity across the country but also reducing energy consumption to build a more sustainable mobile network of the future."
EE was the first of the UK's four mobile network operators to launch commercial 5G services, doing so back in May 2019. To date, its 5G service covers more than 50 percent of the UK.
BT has been undergoing a project to remove Huawei equipment from its telecoms network for several years.