Australian Edge data center firm Edge Centres has acquired Queensland-based operator Host Networks.
Announced this week, terms of the deal weren't shared.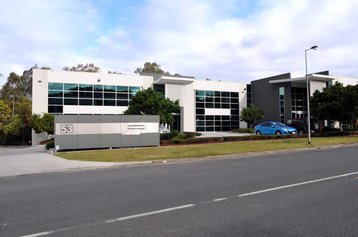 The deal sees Edge Centres take over a 130-rack, 550kW facility in the Eight Mile Plains area of Brisbane, expandable to 800kW and 200 racks.
Edge Centres said the next 12 months will see the facility updated to align with other Edge Centres facilities to Tier III-quality design, build, and operation. 11 carriers are present at the facility.
"As we embark on this strategic acquisition of a state-of-the-art data center, we are not just investing in physical infrastructure, but in the future of our organization. This acquisition reinforces our commitment to innovation, scalability, and delivering unparalleled services to our valued customers," said Jon Eaves CEO Edge Centres. "With this new addition to our portfolio, we are poised to elevate our capabilities, expand our reach, and unlock limitless possibilities in the digital age."
Host Networks was founded in 1998 to offer colocation and hosting services, and was acquired by Anvia Holdings Corporation in 2019. The company was then sold to cybersecurity firm 3D Pioneer Systems in 2021 for US$2.6 million.
The Eight Mile Plains data center, located 53 Brandl Street, went live in 2007 with a refresh in 2018. The company moved into the facility following previous stints in Powertel's data center in Queen Street, Brisbane, and the AAPT data center in Wickham Street, Fortitude Valley.
Earlier this year Edge Centres acquired US hosting provider Hyson; the company operates space in a Netrality facility in St. Louis, Missouri. In 2022 Edge Centres acquired local rival DC Matrix, taking over two Australian facilities in Sippy Downs, Queensland, and on the Gold Coast. 2021 also saw the company acquire the weather app Snowtification from Lurado software to predict the weather.