Netrality Data Centers has expanded one of its data centers in St. Louis, Missouri.
The company this week announced the expansion of its St. Louis data center at 210 North Tucker, adding two new data halls encompassing 11,600 square feet (1,077 sqm) and adds approximately 1.2MW of critical capacity.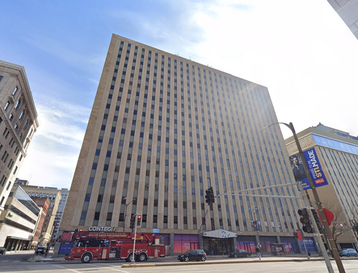 "We are excited to bring additional capacity to the St. Louis region," said Amber Caramella, Chief Revenue Officer at Netrality Data Centers. "Our expansion underscores Netrality's confidence in the continued economic growth in the city. St. Louis' rapidly evolving market in technology, biotech, and healthcare will increase the demand for edge computing in the state. Netrality is thrilled to be in St. Louis and is looking forward to welcoming new customers into our infrastructure."
The new data halls have N+1 redundancy on all systems and security features needed to meet HIPAA, PCI, SSAE-16 SOC1 & SOC2 compliance requirements.
Netrality owns and operates more than 500,000 square feet (46450 sqm) of data center space across two properties in St. Louis — 210 North Tucker and 900 Walnut. It acquired both from Digital Realty in 2016 for an undisclosed price; at the same time Netrality also acquired 365 Data Centers' colocation facility inside 210 N. Tucker.
More in Construction & Site Selection