Saudi Arabia's government is creating a new initiative that invests billions of dollars into building hyperscale data centers across the Kingdom.
The Ministry of Communications and Information Technology's (MCIT) digital transformation plan includes the development of hyperscale data centers to enable Saudi Arabia to become a "computing powerhouse and the digital hub" for the region, according to the state-owned Saudi Press Agency.
The plan aims to accelerate data centers development in the Kingdom and surpass the 1,300MW capacity mark before the year 2030. MCIT said it expects to see investments of over $18 billion in data center and renewable energy projects in the region.
SPA reports that investors have already committed to building out "the first batch among many" of a series of carrier neutral data centers across the Kingdom.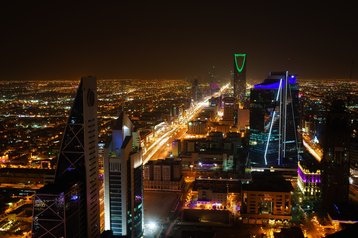 "We are enabling local champions to play a bigger role in the coming phase of Saudi Vision 2030, to increase the growth of hyperscale colocation capacity data centers needed to attract other digital investments, such as cloud service providers, gaming publishers, video streaming service operators, and content delivery network (CDN) operators to localize their services inside the Kingdom," said Bassam Al Bassam, Deputy Minister for Telecom and Digital Infrastructure at MCIT.
MCIT is reportedly working with the likes of Gulf Data Hub, Al Moammar Information Systems (MIS), and Saudi FAS Holding Company.
"The region is witnessing a rapid demand for video streaming and cloud services. It is only natural that cloud service providers and publishers localize and host their operations in the region, and we wish to lend our extensive knowledge in the sector to help build the data centers of tomorrow," added Tarek Al Ashram, CEO of Gulf Data Hub.
Last month ICT firm Al Moammar Information Systems (MIS) announced it was establishing a new $933 million fund with Saudi Fransi Capital establish to build data centers across the Kingdom. The first phase of the fund will see $187 million invested across 12MW of capacity, with the total aim of developing 90MW of capacity.
The Chairman of Saudi FAS Holdings, Fawaz Abdulaziz Al-Hokair, added: "Developing hyperscale colocation data centers complements our real estate and entertainment holdings, given the rapid growth of eSports, gaming, and video streaming we are witnessing today."
Though Google is controversially developing a cloud region in SA, the country's neighbors have proved more popular with most of its rivals. The UAE, Israel, Bahrain, and Qatar all have multiple hyperscalers currently providing or in the process of developing local cloud regions.