DXN Limited will build modular data centers for Boeing Defence Australia and Covalent Lithium.
Its contract with Boeing's Australian subsidiary is worth AU$700,000 (US$531,000), while its deal with the Mount Holland Lithium Project is worth AU$325,000 (US$248,000).
Doubling up on prefabricated deals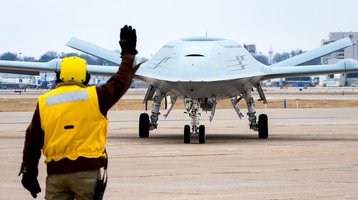 "DXN is delighted to be selected as a partner to both BDA and Covalent," CEO Matthew Madden said.
"The DXN team continue to develop products and services that have high demand and acceptance in the mining industry and this new customer is further testament towards our strategic focus.
He added: "DXN continues to demonstrate that we can break into new market segments such as defense, space and security with companies like Boeing where high-quality critical communications infrastructure like modular data centers are required to be on-site. DXN is well-positioned to support the needs of critical infrastructure across multiple segments."
In addition to building modular facilities on demand, DXN operates a number of carrier-neutral Edge data centers across Australia and New Zealand.
Last year, the company acquired a facility in Hobart, Tasmania's capital. "This target will be achieved by developing new greenfield modular data centers, such as our new Sydney DC and/or acquiring existing operating data centers such as DC3," Madden said at the time.